£174.5m finance deals boosts UK construction firms in Africa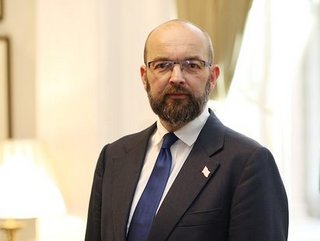 Landmark finance packages for projects in Benin and Togo will provide new opportunities for UK firms, Minister of State for International Trade says
UK firms are set to benefit from landmark new deals worth a combined £174.5m to finance construction projects in the African countries of Benin and Togo.
Africa and UK 'investment partners of choice'
In a joint statement, the UK's Department for International Trade and UK Export Finance said that the two landmark finance packages will be funded by both Deutsche Bank and MUFG Bank and guaranteed by UK Export Finance.
The deals come as the government ramps up its support for West and Central Africa trade and reinforces the UK's ambition to be Africa's investment partner of choice, the statement added.
Minister of State for International Trade, James Duddridge said: "This landmark finance package will help businesses capitalise on investment prospects, support high-value jobs and provide new opportunities for UK exporters in some of the world's fastest-growing markets.
"UK Export Finance has supported more than £760m of projects in the Francophone West & Central Africa region in the last year, and we want to do even more. Today's Forum is another opportunity to show the UK's ambition to be Africa's investment partner of choice has never been stronger."
The deals were announced by Duddridge in a speech at the inaugural UK-Francophone West and Central Africa Trade and Investment Forum in London on October 19, 2022.
The event brought together senior politicians and business leaders from eight African nations to boost trade and investment opportunities across a continent with an economy worth £2.6trn.
UKEF has guaranteed a landmark £106.5m loan from Deutsche Bank to the Benin Government which will fund the construction of a new Ministerial City in Benin.
The project will transform the country's government complex and unlock £35m in export opportunities for UK businesses, who will supply equipment to Benin for the construction work whilst creating local jobs.
Duddridge also announced £68.6m of UKEF-guaranteed financing from MUFG Bank to build a vital new road between Benin and Togo. This will accelerate inter-Africa trade, by opening up routes to dynamic markets, and unlock £47m worth of UK exports to the region.
At the same time, the road will connect over 200,000 people living in Togo's Central Region with safer and crucial transport links to Benin.
Rose Kayi Mivedor, Togo Government Minister for Investment Promotion, added: "This project is part of Togo's Wider Road Infrastructure plan. Our government continues to make strategic investments in infrastructure to build and maintain a road network that not only helps move people and goods, but also stimulates growth in relevant cities.
"UKEF participation confirms the project strength and viability and through its expertise, the parties were able to put in place an affordable financing solution that will make this priority project a success for Togo's economy," she added.
Trade and Development in Africa
The UK was Europe's top investor in Africa in 2022, according to the UN Conference on Trade and Development's 2022 World Investment Report. These latest trade deals build on £3.2bn worth of support for projects across the continent over the last two years, with more deals expected in the year ahead, the statement said.
His Majesty's Trade Commissioner for Africa, John Humphrey highlighted: "UK Export Finance has witnessed a growing interest in French-speaking West and Central African markets - an appetite which has seen consistent year on year increases.
"Recent successes in these markets include an award-winning and record-breaking financing facility for primary healthcare in Cote d'Ivoire, and an innovative infrastructure financing facility in Cameroon," he said.