BAM Construction Targets BREEAM Excellence in £32m University of Exeter Contract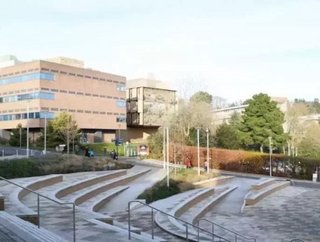 BAM Construction has been awarded a £32 million contract to build the University of Exeters Living Systems Institute research centre.BAM has offic...
BAM Construction has been awarded a £32 million contract to build the University of Exeter's Living Systems Institute research centre.
BAM has offices in the Devon city and will use a predominately local supply chain to deliver the new building.
The centre will bring together mathematicians, scientists and engineers in a bid to revolutionise the diagnosis and treatment of a wide range of human, animal and plant diseases. It will consist of two linked buildings on a split level site, with a nine-storey tower block and a six-storey slab block, three of which will be basement levels, with significant excavations and temporary works.
BAM said it faced a number of challenges in delivering the project, building on a steeply sloping site constrained by other buildings and environmental issues. The contractor will also oversee the fit out of the centre, including laboratories and complex services.
Building information modelling (BIM) has been used from the outset, and an early relationship was established with mechanical and electrical contractor NG Bailey.
BAM is targeting a BREEAM Excellent rating, with solar panels and high levels of insulation. A combined heat and power plant will allow the centre to create its own energy.
BAM Western region is an accredited national skills academy for construction – the first such appointment in the south west of England – and BAM will offer apprenticeships on the project. The contractor will also work with the university to provide learning opportunities for existing students.
The project is entering its main construction phase this summer, with sectional completion in March 2016 and overall completion scheduled for May 2016. The architect is Hawkins Brown, civil and structural engineers are AECOM and services engineers are Hoare Lea.
BAM is also building the new £11 million South Devon University Technical College (UTC), in which the University is a partner.
The contractor has worked on a number of schemes in Exeter and Plymouth, including the Royal Albert Memorial Museum, Montgomery School, Exeter Business school, Marine academy; All Saints Academy; the Roland Levinsky Building at Plymouth University; Plymouth UTC; and Plymouth Theatre Royal. This has allowed it to build up an extensive list of suppliers in the county, a major advantage in securing this latest scheme.
BAM Construction Director Graham Kingdon said: "We have worked hard over a number of years to create our supply chain in the South West. We now have a number of trusted, quality companies we can ask to price work for us. This allows us to find the best suppliers at the best prices and ensure we can deliver world class facilities in Devon and Cornwall even at times of economic hardship.
"We are delighted to be building the Living Systems Institute for the University of Exeter. It will throw up plenty of challenges but we know we have the skills and experience in our team to overcome these and deliver a world class research facility that meets the University's quality requirements."