UK construction 2020 outlook improves following December dip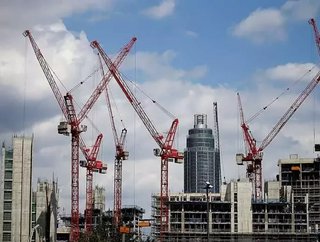 The IHS Markit/CIPS UK Construction Total Activity Index suggeststhe state of the construction sector could improve over the coming months, following a...
The IHS Markit/CIPS UK Construction Total Activity Index suggests the state of the construction sector could improve over the coming months, following a sharp reduction in activity in December.
Survey respondents attributed the latest drop in their workloads to political uncertainty and subdued client demand ahead of the general election. At 44.4 in December, down from 45.3 in November, the headline seasonally adjusted IHS Markit/CIPS UK Construction Total Activity Index registered below the crucial 50.0 no-change value for the eighth consecutive month. The current period of falling business activity across the construction sector is the longest recorded by the survey for almost a decade. 
Latest data also revealed a sharp drop in commercial work, which was partly attributed to clients opting to postpone spending decisions ahead of the general election. Construction companies recorded a marked reduction in new business volumes during December, although the pace of contraction remained less severe than the ten-year record seen in August. 
A reduced pipeline of incoming new business led to falling demand for construction products and materials at the end of 2019. A robust and accelerated decline in input buying across the construction sector helped to alleviate some supply chain bottlenecks. 
Sluggish demand for construction inputs acted as a brake on pricing among suppliers in December. Survey respondents noted that higher fuel and energy costs were the main drivers of rising input prices. 
In contrast to the subdued output trends reported during December, construction companies indicated that their optimism towards the year-ahead business outlook rebounded to a nine-month high. A number of rms suggested that greater clarity in relation to Brexit had the potential to boost order books in 2020. 
SEE ALSO:
InEight reveal the bad planning habits to kick in 2020
Plaza Construction: It's a big world, and Plaza is building it
Tall buildings in 2019: another record year
Read the latest issue of Construction Global here
Tim Moore, Economics Associate Director at IHS Markit, commented: "December data suggested that the UK construction sector limped through the nal quarter of 2019, with output falling in all three major categories of work. Brexit uncertainty and spending delays ahead of the General Election were once again the most commonly cited factors highlighted by firms experiencing a drop in construction activity. 
"Civil engineering saw its sharpest decline for more than ten years and remained the worst-performing area of construction work, followed by commercial development. House building has been the most resilient category in recent months, but still declined overall during December. 
"The forward-looking survey indicators provide some hope that the construction sector malaise will begin to recede in the coming months. Latest data indicated that the downturn in order books remains much less severe than the low point seen last August, which has already helped to bring employment numbers closer to stabilisation. 
"Moreover, construction companies signalled that business optimism has recovered to its strongest for nine months. Survey respondents cited confidence that a more predictable domestic political landscape and clarity on Brexit could deliver a much-needed boost to clients' willingness-to-spend in 2020."