China starts work on US$17bn Xudabao nuclear power project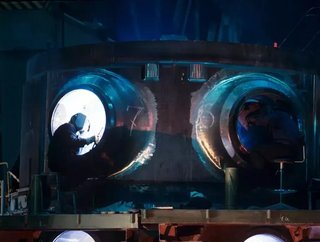 China National Nuclear Power (CNNP) is installing two Russian-designed nuclear reactors as part of a US$17bn project at its Xubadao power station
China National Nuclear Power (CNNP), part of the China National Nuclear Corporation (CNNC), has started work on the installation of two Russian nuclear reactors as part of a US$17bn project at its Xudabao power plant in Liaoning Province, Northeast China.
A subsidiary of the China National Nuclear Corporation, CNNP has started pouring concrete for the nuclear island of its Xudabao 3 reactor, the company told the Shanghai stock exchange. Despite its model number, the reactor will be the first to be built at the site. 
The VVER-1200 reactors, flagships of the Atomstroyexport subsidiary of Russian nuclear power company Rosatom, were commissioned for the Xudabao station following an agreement between China and Russia in June 2018 which also sent two others to an existing plant in Taiwan. 
According to World Nuclear News, Rosatom will design the nuclear island as well as supply steam generators, cooling pumps, piping, and pressurisers. It will also oversee the construction and commissioning of each reactor. The design and construction of the remainder of the plant will be supervised by China.
Construction of the next reactor, Xudabao 4, is expected to start in 2022, with both projects reportedly taking six years to complete. 
"Mini nuclear reactors"
The United States Department of Energy has announced it will support the development of small nuclear reactors through a US$3.2bn, seven-year investment. U.S. utilities are turning their attention to the smaller reactors as they attempt to find ways to help reduce carbon emissions causing climate change. 
Several US Utilities, such as Energy Northwest, Utah Associated Municipal Power Systems, and PacifiCorp, will be constructing small nuclear reactors (SMRs) through partnerships with manufacturers, encouraged by the potential to produce carbon-free power 24 hours a day.  
Designs for the reactors are currently being tested by several SMR developers across the globe, ranging from start-up companies to TerraPower, an organisation founded by Bill Gates. The designs have components capable of being mass-produced in factories and have a generating capacity less than a third of traditional nuclear devices.