Five skyscrapers that will further shape central London's skyline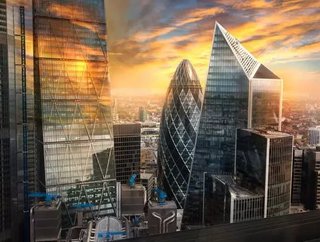 As London keeps growing on upwards, we take a detailed look at five of London's most exciting skyscrapers that are both planned, and currently under c...
As London keeps growing on upwards, we take a detailed look at five of London's most exciting skyscrapers that are both planned, and currently under construction.
Tall, ultra-modern skyscrapers have been popping up across the globe. Some exceedingly tall structures have been planned for cities like Dubai such as the 1345 metre creek tower. Although London doesn't have anywhere near as many skyscrapers as cities such as New York City and Hong Kong, the structures are becoming a lot more common across the city. Nine buildings over the height of 150 metres have been built in London since 2019, we take a look at more of the coolest buildings that are set to further shape London's rising skyline for years to come.
1 Undershaft (290m)
Set to become Square Mile's tallest building, the 1 Undershaft office building will host 132,000 metres-squared of office space across 74 floors and would replace one of the UK capital's existing skyscrapers, the St Helen's tower which has stood at the 1 Undershaft address since 1969. Planning was approved for the building, which will become the 2nd tallest building in London after The Shard, in November 2019 and will be completed in the coming years.
6-8 Bishopsgate (203 metres)
Described as a "peculiar, teetering pile of boxes" by Londonist, the development will stand on the corner of Bishopsgate and Leadenhall Street, one of London's most popular areas. Work started back in March 2019 and the 50-storey building will include some sustainable design features such as the implementation of advanced rainwater storage and harvesting systems. The tower was originally going to be 40 floors up from street level but this was boosted later on which will enable it to provide around 86,000m² of Class B1 office space.
100 Leadenhall Street (249m)
This 816-ft tower will be built next to the Cheesegrater and Scalpel. This building was designed by Skidmore, Owings and Merrill and construction is on track to be complete by 2026 - but will the COVID-19 crisis get in the way? New retail spaces will be provided at the ground level with new pedestrian routes linking Leadenhall Street to St Mary Axe and Bury Street, in addition to three new public spaces.
Bankside Yards (163m)
This structure, designed by PLP Architectures, has been nicknamed 'The Boomerang' due to its backbending profile. The 49-storey tower hosts a range of luxury apartments with the most expensive one coming in at £23m! Thankfully, there are cheaper ones available but you'll still be looking at a seven-figure sum.
18 Blackfriars (136 metres)
Another tower by Wilkinson Eyre architects is 18 Blackfriars which soars almost 450 feet into the sky and also includes a smaller office tower along with further blocks that will be dedicated solely for 'affordable' housing and leisure/retail. Part of the plans also include a public square. This structure sets to complement central London's skyline with its innovative styling which looks like it has been inspired by Jenga.
Follow us on LinkedIn and Twitter.
Read our latest magazine issue.