HS2 Contractor launches Virtual Enterprise Academy for SMEs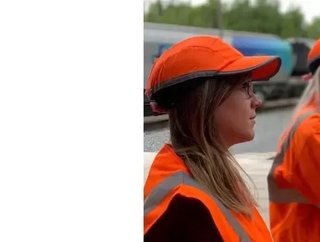 The Virtual Enterprise Academy, running between April and June, offers 150 free places and covers a range of modules...
HS2's Contractor, Skanska Costain STRABAG joint venture (SCS Railways), is launching a virtual enterprise academy for the second time and looking for SMEs to get involved. 
The Academy, running between April and June, offers 150 free places with modules covering HR, health and safety, social value, carbon management innovation, the environment, risk management, finance and commercial awareness.
David Poole, HS2 Ltd's Procurement and Commercial Director said: "The scale and complexity of HS2 means that we need businesses large and small with a wide range of expertise to work with us. The SCS Railways Enterprise Academy is a great opportunity for SMEs to receive support, prepare to win work and help us deliver this huge project."
To get involved, businesses need to have a turnover of £1 million for 2019/2020, a core business offering that aligns with the construction industry, and must demonstrate why they would like to take part in the Academy.
To date, HS2 has already awarded around £18bn worth of contracts directly and a significant proportion of this value is expected to flow out to the wider supply chain. By the end of 2022, it's estimated this figure will reach around £25bn. Over 2,000 businesses have already won work on the project, 70% of which are SMEs.
Gareth Evans, SCS Railways' Head of Procurement and Supply Chain said: "We're essentially giving a new crop of businesses the opportunity to learn and upskill, so they're better positioned to compete and operate in our space. We want to give every company that attends the course the requisite tools that we look for in potential partners."
Emerson Cranes, a Buckinghamshire based SME, were one of 16 firms that completed last year's Enterprise Academy and have gone on to successfully win work on the HS2 project with SCS Railways.
Registration for the Virtual Academy closes on April 6 and to apply for a place, businesses need to register on the CompeteFor portal.