MetroHealth's new 'hospital in a park' design will transform Cleveland, Ohio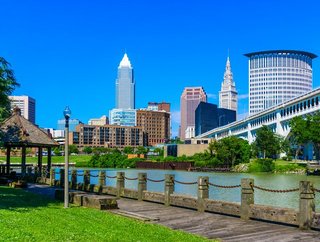 Situated in Cleveland, Ohio, MetroHealth is set to transform how hospitals are designed. It's ambition to transform the
Situated in Cleveland, Ohio, MetroHealth is set to transform how hospitals are designed. It's ambition to transform the county's healthcare campus has seen half of its main campus become open space in the new plans, which will also see the hospital become connected to a number of local services and amenities.
In a bid to become increasingly environmentally friendly and provide a multitude of advantages to patients and local citizens, the design will incorporate an eight-acre park along West 25th Street, with green space encompassing up to 25 acres, a significant increased from its present two acres.
Turner Construction, Donley's Inc and other partners have already been bought on board. On their website. Senior Vice President Walter Jones has stated: "During the design of our new parking garage, construction manager Donley's Inc. urged us to modify the size of our concrete bays. They had concrete forms already built, but those forms were a slightly different size than what was called for in our design.
If we adjusted our design slightly, we could use Donley's forms and not have to build new ones on site. "That suggestion saved us nearly USD$2 million.
So, if you're wondering why there are 70 new cubicles down in the Center for Campus Transformation, aka "the big room," now you know: We want our architects, engineers and construction professionals working together as early as possible, collaborating, communicating and problem-solving."
See also
Issuing US$946 million in revenue bonds, the development of the new 12-storey hospital and subsequent transformation of its main campus is complete in 2022.
The project aligns with a continued move towards patient centered (or consumer focused) healthcare, giving patients greater control and flexibility, whilst supporting local communities. On its blog, MetroHealth have also added that a wellness garden will be built to the south of the new patient tower.
Through the redevelopment, the Rammelkamp Research Center is set to be transformed in the redesign, whereas the Critical Care Pavilion is set to undergo significant expansion, and link to the new bed tower and central utilities unit. Additionally, the new Ambulatory Care Center will be situated where the current Prentiss Center presently resides.
To support the demand of patient-facing services, a new car park is also set to be built, with the outpatient pavilions set to be demolished to make way for increased green space.
The design has been received positively by the local community, where developers aim to gain certification for the space to become an Eco District, highlighting its credentials to become a bench marker for future hospital projects.