UK construction grapples with roofing and timber shortages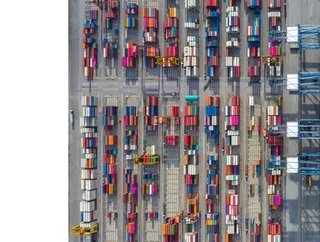 Building Materials Foundation warns of rising prices for materials and shipping delays amid rising demand...
High demand, rising prices for shipping and delays at British ports are causing a shortage of roofing materials and timber, according to the Building Materials Foundation (BMF).
The BMF - whose members manufacture around 76 per cent of building products in the UK – has received reports of long lead times for some roofing products, while timber prices are surging by an average of 20 per cent.

John Newcomb, Chief executive of the BMF and co-chair of the Construction Leadership Council's Brexit Movement of Building Products and Materials Group, said: "We've had a report of a merchant being quoted as far ahead as August availability for some roofing products, particularly pitched roof tiles. We are also facing significant issues with timber supplies. Merchants have seen an exceptional demand for building materials since the first lockdown."
On the plus side, November saw an average year-on-year growth of nine per cent in membership, in tandem with the industry's expansion. UK construction output grew by 12.4 percent in the three months to November, according to the Office of National Statistics.  
"Looking at December's figures, we are predicting that growth could be double digits, and that's unprecedented. We know a number of roof tile manufacturers are taking extensive steps to meet this exceptional demand.

"Through the Construction Leadership Council, we are also working together with Government to address the issues we face, but it's a complex situation with many different factors leading us into this position."

The BMF is also looking into the massive surge in costs of building products shipped in containers from the Far East.

Newcomb added that it continues to see issues with the availability of products imported in containers, mainly from the Far East, such as screws and fixings, tools, plumbing items, bathroom suites and shower enclosures. 
"Since then, the situation has only got worse. However, we need to ensure access to these goods from around the world, to keep the industry running."

Lakes Showering, a manufacturer and supplier of showering spaces, walk-ins and bath screens, is a family-owned business, based in Tewkesbury, which imports into the UK, via the China-Europe shipping route. 

Sales and Marketing Director, Mike Tattam, said it is facing "a perfect storm" caused by a shortage of containers because of unprecedented demand, ships mothballed with their containers and crew, and carriers reluctant to take bookings for the UK because of port congestion.

"The latest development is that we've found the shipping companies are not even quoting contract rates, it's all based on spot pricing, where you get what's available at a price, on that day. Currently we are looking at the cost for a container of around $15,000. This time last year it was $2,100.

"We've even heard reports of costs going to $30,000, and that's untenable.  It's having a very serious impact and it's a situation that's getting rapidly worse."