UK Construction PMI hits 62.6 in June, Highest Level Since February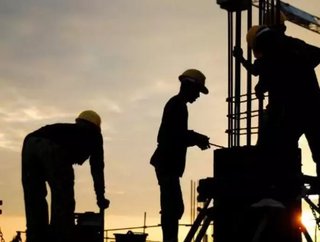 The monthly Markit/CIPS purchasing managers' index (PMI) for the construction sector rose to 62.6 in June from 60.0 in May, its highest level since...
The monthly Markit/CIPS purchasing managers' index (PMI) for the construction sector rose to 62.6 in June from 60.0 in May, its highest level since February and well above forecasts for a fall to 59.5.
The growth was driven by faster expansions of housing and commercial building activity, while stronger new order volumes and ongoing efforts to boost operating capacity contributed to the steepest rise in employment levels since the survey began in April 1997.
At 62.6 in June, the figure rose markedly from the seven-month low of 60.0 in May. The headline index has now posted above the 50.0 no-change threshold for 14 months running and the latest reading signalled the strongest pace of overall output growth since February.
Residential construction remained the best performing area of activity during June, and the latest rise in housing activity was the steepest since January. Meanwhile, commercial building activity also increased at the most marked pace for five months in June, which survey respondents linked to improving economic conditions and greater confidence about the business outlook.
Civil engineering was the only area of activity to record a moderation in growth, with the latest expansion the least marked since September 2013. Anecdotal evidence cited rising spending on infrastructure projects, but some firms noted that the completion of work related to flood relief had contributed to a moderation in overall civil engineering output growth.
Volumes of new work received by UK construction companies increased sharply in June and at the fastest pace since January. Stronger demand for new construction projects in turn led to a rapid increase in staffing levels, with the rate of job creation accelerating to its sharpest since the survey began over 17 years ago.
Construction companies remained highly upbeat about the outlook for business activity over the year ahead, reflecting strong new order inflows and favourable economic conditions. That said, the degree of positive sentiment slipped to a six-month low in June, with some panel members noting an increased risk of interest rate rises over the next 12 months.
Meanwhile, sharp rises in input buying across the construction sector contributed to a further marked deterioration in vendor performance. Survey respondents widely commented on low stocks and a lack of spare capacity at suppliers.
Strong demand for construction materials also contributed to an acceleration in input cost inflation to its highest for six months in June. Moreover, the latest rise in sub-contractor charges was only slightly less marked than the survey-record high seen in May.
Commenting on the data, Markit's Senior Economist Tim Moore, said: "UK construction companies started the summer with another surge in house building and commercial activity, which helped to offset a slight moderation in civil engineering growth as temporary projects related to flood relief came to completion.
"The latest survey suggests that the UK construction sector has expanded by more than one percent over the second quarter of 2014, driven by improvements in the underlying health of the UK economy, favourable funding conditions and robust increases in new housing starts.
"A key recent development across the construction sector has been the return to pre-recession rates of job creation, following a prolonged period of falling payroll numbers and cuts to operating capacity.
"Moreover, the latest rise in construction employment was the fast since the survey began in 1997, which represents a remarkable yardstick of progress as the sector looks to recover the ground lost over the past seven years."