WBI Energy starts work on $260m gas pipeline extension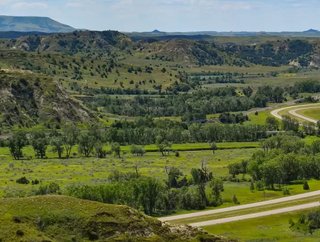 WBI Energy's North Bakken Expansion gas pipeline project aims to open by the year end
WBI Energy, a subsidiary of MDU Resources Group, has begun building a $260 million natural gas pipeline extension in North Dakota.
The North Bakken Expansion project, which includes construction of approximately 63 miles of 24-inch pipeline and 30 miles of 12-inch pipeline, as well as a new compressor station and additional associated infrastructure, aims to open by the year end.
It will connect WBI Energy's Tioga Compressor Station near Tioga, with Northern Border Pipeline Company's mainline at a new interconnection point south of Watford City.
David L. Goodin, president and CEO of MDU Resources, said WBI Energy transports more than 50% of the natural gas produced from the Bakken and this project will bring WBI's total pipeline system capacity to more than 2.4 billion cubic feet per day while reducing natural gas flaring in the region by allowing producers to move more gas to market.
"Producers have reinforced their need for this additional capacity by committing to long-term transportation contracts with WBI," said "We appreciate the support from state and federal officials who helped elevate the significance of this project for both its environmental and economic benefits."
More petroleum and natural gas was produced in the United States than in any other country during 2020 (a trend that began in 2014), according to latest EIA data.
US petroleum and natural gas output in 2020 totalled 66.9 quadrillion British thermal units (quads), which was more than both Russia's 45.5 quads and Saudi Arabia's 26.5 quads of petroleum and natural gas production.
Warren Buffett's company is abandoning its purchase of a natural gas pipeline from Dominion Energy because of uncertainty about whether the deal could get regulatory approval, according to Associated Press.
Berkshire Hathaway Inc. will receive a $1.3 billion refund on the proposed purchase of Questar Pipelines that was also supposed to include $430 million of Dominion's debt when it was announced a year ago.