Why Health Insurance is so Crucial in Construction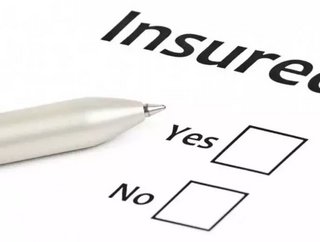 For construction workers, health insurance is a must.Construction workers have a staggering 75 percent chance of suffering a disabling injury on the job...
For construction workers, health insurance is a must.
Construction workers have a staggering 75 percent chance of suffering a disabling injury on the job, according to the Centre to Protect Workers' Rights.
The most common injuries among construction workers are strains and sprains, with workers also at risk of trips, slips and falls, being struck by an object, electrocution, and being trapped in small spaces or by heavy objects.
With so many potential on the job hazards, arranging health insurance is a wise move for anyone working in the construction industry.
Here are five reasons why:
Health Insurance Pays For Good Treatment
Construction workers face the threat of a variety of disabling injuries. Add to that the fact that construction workers are often paid on a by-project basis and it's easy to see the financial impact of having to take time off work for medical treatment.
Health insurance pays for good quality treatment, letting the care provider know that treatment costs are covered and opening up a wider range of treatment options.
Health Insurance Covers a Range of Treatment Options
Construction workers face a range of hazards, some of them complex or capable of causing serious injuries.
Men and women out in the field could find themselves dealing with anything from a long-term sprain to a broken bone to the after effects of handling dangerous substances.
Having health insurance means a wider range of treatment options will be available than if they remain uninsured, which is particularly important given the range of potential hazards.
Health Insurance Offers Financial Protection
As "Five Reasons It's Vital to Have Health Insurance" points out, insurance protects policy holders from large bills that can ruin their finances. Between their fluctuating income and the dangers they face on the job, having a buffer between themselves and a huge health care bill is an absolute must for construction workers.
Health Insurance Covers Ongoing Treatment and Medication
Construction workers may find themselves long term disabled as a result of an on the job injury. Sprains and strains can lead to chronic pain and recurring problems which will require long-term treatment.
Some construction workers may find they can continue working if their injury and pain is well managed by treatment and health insurance is a way to cover that treatment and prevent problems caused by leaving an injury untreated in the long-term.
Health Insurance Covers Preventative Care
Lastly, in order to do their jobs, construction workers need to take care of their health in order to stay as well and strong as possible. Health insurance covers preventative care as well as primary care, including exams and screening for potential problems.
Finding problems early often means quicker and less invasive treatment, which means less time missed from work and less risk of the condition getting out of control further on down the road.
Construction is a vital part of the American economy, providing both employment and infrastructure around the country. For construction workers, the occupation comes with its own hazards. Good health insurance provides support if an injury happens and can also help to prevent injuries and provide long term treatment, which means better health and less financial worry for workers in the construction industry.
About the Author: Tristan Anwyn is an author who writes on a wide variety of topics, including social media, construction, health insurance and SEO.