Construction workers: How to keep safe and your rights if an accident occurs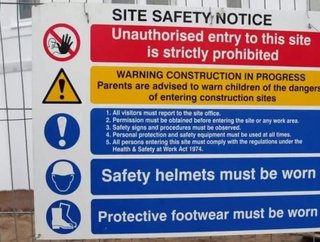 The UK construction industry is of its nature built around flexibility. On any given site there will be numerous contractors and sub-contractors with em...
The UK construction industry is of its nature built around flexibility. On any given site there will be numerous contractors and sub-contractors with employed and self-employed staff working side by side in an environment where hazards are constantly present.
Fortunately, construction activities are regulated in a manner that reflects this. The duties owed to construction workers under, for instance the Construction, Design and Management Regulations 2007 and the Work at Height Regulations 2005, do not use the language of employer and employee and recognise that duty holders are those with control over its sites, equipment and/or staff.
There is also a broad definition of construction work to include carrying any construction, alteration, conversion, repair, up keeping, redecoration, other maintenance or demolition and the Work at Height Regulations do not have any minimum height, and would include work undertaken below ground level or the risk caused by objects falling from height, for example.
Still a dangerous industry
According to the Health & Safety Executive, falls are the largest cause of accidental death in the construction industry, accounting for 50 percent of all fatalities.
As with all UK health and safety regulations pursuant to the Health & Safety at Work Act 1974, the obligations imposed by law follow a hierarchy of control measures aimed to eliminate the risk at source, but where that is not possible, collective measures are favoured, and where the risk cannot be prevented, it has to be mitigated with reliance upon individual training and skills being the last resort.
Pursuant to the above approach, work at height should be avoided unless it is essential.  Where it cannot be avoided, duty holders are obliged to prevent falls by using an existing safe place of work that does not require any additional work equipment to prevent a fall, or where that is not possible, use of appropriate access equipment, guard rails or mobile elevated work platforms (NEWP).
Individual personal protective equipment is the lowest form of preventative equipment in the hierarchy and beyond that the duty holders have a duty to mitigate falls by using work equipment to minimise the distance and consequences of a fall, and lastly to mitigate falls and the risk of falls through training, instruction and other means.
The Work at Height Regulations 2005 require that work at height is properly planned, appropriately supervised and carried out in a manner that is safe so far as reasonably practicable (Regulation 4). That suitable and sufficient measures are taken to prevent so far as reasonably practicable any person falling a distance likely to cause personal injury (Regulation 6(3)).
There are specific duties in relation to the selection and provision of work equipment in that it has to be a suitable type, with the use of ladders being seen as a last resort. 
Duty holders are obliged to have a written risk assessment justifying the use of ladders over and above more suitable equipment for work at height and there are specific requirements in Schedule 6 to the Work at Height Regulations with regards to the use of ladders.
Failing to comply with these regulations constitutes a criminal offence under UK law and the Health & Safety Executive will enforce such breaches particularly in more serious cases.
What should you do if you are involved in a construction accident?
Fortunately the fatalistic view that work injuries and fatalities within the construction industry are inevitable is no longer as widely held as in the past.
There is now a vast array of protective and preventative measures that can be taken and a great deal of guidance on best practice available from HSE, through the internet and a safety culture which in its true form is an exact, absolutely essential prerequisite for workers in the construction industry within a civilised society.
Enforcement of Regulations by the state has a deterrent effect but when as the result of the negligent breach of regulations an accident occurs and construction workers are injured, they very quickly find that, particularly in the case of self-employed workers, recourse to effective legal remedies is absolutely essential.
If you are self-employed you will not be entitled to sick pay or to Industrial Injuries Disability Benefit. 
It is essential that you promptly report any accident on the construction site and take note of the circumstances that may be disputed should your case be litigated.
It is worth keeping details of potential witness who may be able to provide witness evidence at a later stage if required and that you seek early medical attention.
We have dealt with numerous construction site accidents often involving very serious injuries.
These are characteristically denied by the various parties responsible who attempt to "pass the buck" between the various contractors and duty holders working at the site.
It is essential that you seek advice from an experienced firm of Solicitors who are used to dealing with the complexities of these cases to ensure that you have the best chance of recovering all of your lost earnings and compensation for your injuries.
About the author: John Carr is a Solicitor at Carrs Solicitors, a North West based practice that handles numerous cases involving construction workers throughout the UK.