Insurance in construction: 5 things to know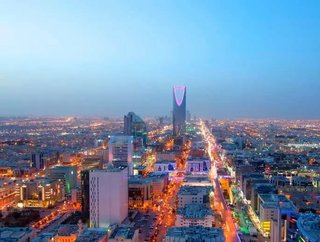 By Jim Loughlin, Senior Director at CoverWallet A lot of companies have a love-hate relationship with insurance. They might not be fans of paying for...
By Jim Loughlin, Senior Director at CoverWallet
A lot of companies have a love-hate relationship with insurance. They might not be fans of paying for it, but they absolutely realize the importance of having insurance when an unlikely incident occurs. As with all businesses, the construction industry is not exempt from the need to be insured. Depending on the nature of the trade, the area in which the business operates, the business' unique traits, and the number of employees, the insurance needed varies from one company to the next.
However, with vast amounts of available options and different carriers, it can be hard to figure out which insurance plan is the right one. Looking at different policies, mandated requirements, and confusing terms and coverage details can seem overwhelming, but once you know your risks and understand what you're looking for it becomes simple.
Understand business risks
No matter how well trained employees are, and no matter how cautious companies are in running their businesses, there is no guarantee to be protected when unpredictable events and circumstances occur. Natural disasters can damage equipment, fires can destroy existing projects, hazards can pose safety issues, employees can suffer from injuries at work, and company-owned vehicles can be involved in accidents.
Before purchasing any insurance product, it is important to first determine and understand the insurance needs and risks of the specific company, namely the type of equipment at work, the activities employees perform, the procedures carried out, and the ability to support the financial needs of the business when accidents or unfortunate events occur. Recognizing these risks early on will give business owners a great head start when they are looking at different types of policies and coverages.
Find an advisor who knows the construction industry and its business needs
Just as there's a wide variety of insurance packages designed for contractors and construction businesses, there's no shortage of insurance advisors. The challenge in having such a wide selection to choose from is finding the right advisor that is highly adept regarding the industry and business' needs.
Typical agents who know the ins and outs of insurance but are not technically proficient in the construction business aren't hard to find, but they are the ones you should be wary of. To check the expertise of your advisor, make sure they are  able to explain the most common insurance policies for construction businesses.
General Liability Insurance – this protects the business from common accidents that could happen on the job. It includes injury to third parties, damage to others' property, damage to your own property, and even personal or advertising injuries.
Builders Risk Insurance – a dedicated policy for residential and commercial structures undergoing construction, this protects the building components from various incidents such as fire, earthquake, theft, lightning, and any other covered disaster.
Commercial Auto Insurance – construction vehicles can cause danger to anyone.  Commercial Auto covers liability, collision, and medical expenses should an accident happen that involves your vehicle while carrying out official business.
Inland Marine Insurance – if the business often transports building materials from one place to another, your goods will need to be protected while being transported on land. Inland Marine protects your cargo during shipment and while on delivery, even if they are stationary during the process.
License Bonds / Permit Bonds – before you begin bidding for a project, you will need to have license and permit bonds to legally engage in such activities. Commonly referred to as commercial bonds, these ensure that the construction business complies with state and local laws.
Workers' Compensation Insurance – this policy protects your business by covering medical costs and lost wages should your employee incur an injury or become ill on the job. It also protects you as the business owner from lawsuits caused by negligence.
Prioritize value over price
Keep in mind that construction insurance is not an elective expense, but rather a necessary overhead that will protect your business from unforeseen events. The cheapest insurance package isn't always the best, but expensive plans also can leave businesses paying too much and being over-insured.
Value bears a huge importance over price, and the coverage and reputation of the provider matters more than the cost of the insurance. Choosing a comprehensive insurance policy may cost a bit more, but it provides wider coverage to eliminate any gaps and loopholes. A Business Owner's Policy, for example, typically costs around $600 a year on average.
Read the small print
It might seem like a tedious task, but reading the insurance policy down to the very last detail is crucial. Since insurance policies vary, it is vital to know the exact coverage, declared limits, and agreed exclusions in order to prevent filing a claim in the future only to find that the liability is not included in your policy.
A single minor clause in the fine print of your insurance policy, if not understood correctly, could eventually leave you in trouble.  Bear in mind that as with other businesses, the construction industry is not without gaps or loopholes. To ensure that you are protected thoroughly, always read the policy, including the fine print that is often neglected.
Be prepared with the right documents to get insured quickly
Most project owners require contractors or construction companies to carry certain insurance before they are allowed to bid on and win a project. Without insurance, the business cannot even participate in any legal construction activities. Obtaining the right insurance and getting insured quickly is relevant to the success and growth of every business.
Choose an insurance platform that offers a streamlined, no-fuss process. They should be able to offer you competitive insurance plans that cover your business in a simple and fast manner. Time is of the essence when bidding on construction projects. After all, you are paying the premium, so it's right for you to have a quick and speedy experience. 
Jim Loughlin is a well-respected insurance industry veteran with more than 20 years of experience. He is currently the Senior Sales Director at CoverWallet, a tech company that makes it easy for businesses to understand, buy, and manage insurance - all online and in minutes.