World's tallest residential hypertower to be built in Dubai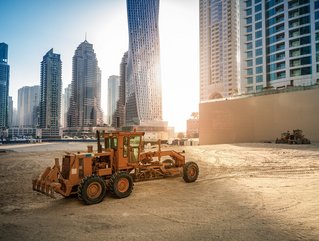 Binghatti and Jacobs & Co to collaborate on constructing world's tallest residence tower in Dubai's Business Bay district
UAE-based real estate developer, Binghatti and international luxury watch brand, Jacobs & Co, have announced a collaboration to develop the world's tallest residential structure in Dubai, UAE.
Luxury hypertower construction
In a statement, the brands said that by combining their 'rich heritage and iconic architectural and horological codes' they would develop an 'ultra-luxury Dubai skyscraper known as Burj Binghatti Jacob & Co Residences'.
The statement said that the project would aim to set a record as one of the tallest residential constructions in the world. It will be located in Dubai's Business Bay district and will comprise of more than 100 storeys made up of two- and three-bedroom residences. The tower will feature designs co-signed and co-designed by both entities and will include multiple levels dedicated to amenities such as an infinity pool, a luxury spa, and a gymnasium.
The hypertower will also come with a dedicated concierge team that will offer services such as daycare, bodyguarding, chauffeuring and private chefs.
"Today marks the significant partnership of two like-minded brands, both on an ever-striving pursuit of absolute elegance. Both our brands are born from the sheer desire to achieve what breaks boundaries. What Binghatti has done in real estate, by creating a brand through a distinct design philosophy and architectural identity is very similar to what Jacob & Co has done in the world of jewellery and horology," said Muhammad Binghatti, CEO & Head of Architecture of Binghatti.
"We took inspiration from the complex horological movements that beat in Jacob & Co timepieces, and we integrated them into the key elements of the tower. The diamond-shaped spires sitting at the peak of the tower are reminiscent of an actual crown, an ornament of unique finesse inspired by the design of Jacob & Co's finely cut gems.
"This is the apex of the luxury narrative in this evocative construction, a signature feature that adds further grandeur to the city's skyline," adds Muhammad Binghatti.
Drawing inspiration from horological and high jewellery aesthetics, Burj Binghatti Jacob & Co Residences' design is reminiscent of the baguette-cut gems Jacob & Co is renowned for, he added. Entry-level residences will consist of two collections: The Sapphire Suite Collection consisting of two-bedroom residential units, and The Emerald Suite Collection comprised of three-bedroom units.
The top of the hypertower will contain five penthouses, with views of Downtown Dubai and the Dubai Water Canal.
Construction of hypertower inspired by the impossible
"Inspired from our watchmaking collections, these penthouses will consist of three types, each named after our flagship Jacob & Co timepieces: Fleurs De Jardin, Astronomia and Billionaire. The interior design of the penthouse collection will be directly inspired by their unique aesthetics. As suggested by the name, the Billionaire Penthouse is the hyper tower's jewel in the crown," said Jacob Arabo, Chairman and Creative Director of Jacob & Co.
"This collaboration is a new way for us to apply our motto: 'Inspired by the impossible'. It's a commitment to break boundaries and push past limits. Our driving force is ingenuity and originality. It leads us to design jewels, watches, and now a hypertower, unlike anything the world has seen before. Burj Binghatti Jacob & Co Residences is an unheard-of achievement in the world of real estate and luxury, let alone watchmaking and jewellery," he added.
Apart from being involved in the entire design process of the hypertower, Jacob & Co will also be offering exclusively curated timepieces and jewellery, most of which are limited edition or unique pieces, that clients can purchase along with their residence, the company stated.