Introducing Lendlease's $29mn digital construction centre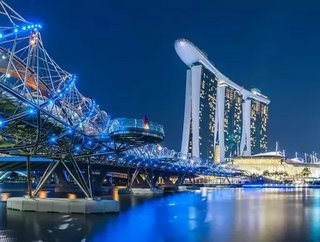 Australia-based property group LendLease, is set to open a multi-million dollar digital construction centre located in Singapore...
At a value of S$40mn, this will be one of the largest projects of its kind in the area, and has been designed in order to boost Singapore's property and construction sectors, giving them both a technology-focused amplification.
The centre is scheduled to open next month, and will employ 50 people during year 1. This figure is set to rise in future as expansion plans are already in the pipeline. Funding for the project was also given partially by the state's Economic Development Board (EDB).
Lendlease has commented saying it is aiming to create a "scalable supply chain and integrated logistics software platform for property development and construction projects".
The company's Chief Executive in Asia, Tony Lombardo, said: "We are very excited to have the support of EDB to propel the built environment sector's transition to the digital economy and position Singapore as a global innovation hub that leads the market in automating the creation of tomorrow's smart buildings".
Once the centre has opened, it will design and produce numerous digital and connected products and services which will be designed for Lendlease Podium, a new property lifecycle platform which the company has developed.
"The Product Development Centre by Lendlease will add exciting digital capability to the built environment ecosystem", said Dawn Lim, Vice President of the Economic Development Board.
Lendlease has suggested that the new digital centre will propel the acquisition of a Design for Manufacturing and Assembly (DfMA) mindset, "shifting from labour-intensive to skilled-based ways of working". 
About Lendlease
Founded in Sydney, Australia almost 70 years ago, the real estate/property and investment group was born "out of a vision to create a company that could successfully combine the disciplines of construction, development and investment".
Throughout the years, the company has expanded operations to other nations such as the United Kingdom, the United States and Singapore. The company's current CEO is Steve McCann and currently has circa 12,000 employees working in various nations around the world.