Ferrovial and Laing ORourke Consortium Awarded 500m Northern Line Extension Contract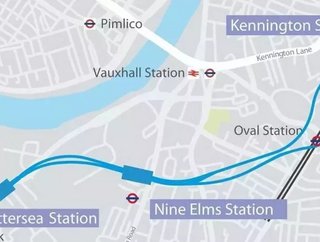 The consortium comprising equal partnersFerrovial Agroman and UK construction companyLaing ORourkehas been awarded the contract byLondon Underground(LU...
The consortium comprising equal partners Ferrovial Agroman and UK construction company Laing O'Rourke has been awarded the contract by London Underground (LU) to design and build the Northern Line extension.
The project is worth £500 million and is expected to be completed by 2020.
Ferrovial Agroman and Laing O'Rourke will extend the Northern Line from Kennington station, in south London. The project includes the construction of two new stations, Nine Elms and Battersea, with two additional ventilation shafts, 6 kilometres of new tunnel with an internal diameter of 5.1 metres.
The new infrastructure will support up to 25,000 jobs, 16,000 new homes and cut the journey times to the West End and the City to just under 15 minutes and reduce pressure on Vauxhall station.
A Ferrovial Agroman consortium is also currently playing a key role in the development of Crossrail, with the excavation of two tunnels, the construction of a new station in Farringdon, and the execution of accesses and caverns for Bond Street and Tottenham Court Road stations.
Crossrail, the largest civil engineering project currently under way in Europe, will increase London's railway capacity by 10 percent.
Transport for London also recently awarded a consortium including Amey, a Ferrovial Services subsidiary, a 6.5-year contract to operate and maintain the Docklands Light Railway in London for £700 million.