Turner & Townsend discusses UK Budget 2017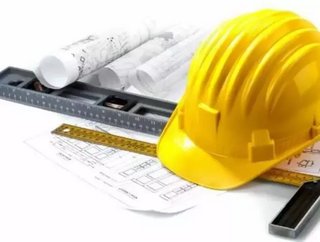 Patricia Moore, Managing Director of Infrastructure for Turner&Townsendin the UK, has commented on the new budget: "The Spring Budget didnt ha...
Patricia Moore, Managing Director of Infrastructure for  Turner & Townsend in the UK, has commented on the new budget: "The Spring Budget didn't have any big or surprising announcements for infrastructure but there was some interesting detail which built upon the chancellor's Autumn Statement.
"Philip Hammond's £500 million a year plan to boost the skills of the UK's future workforce through so-called T-Levels and maintenance loans is welcome news.
"The promotion of STEM subjects and Design Engineer Construct curricula are critical for the development of the next generation of infrastructure professionals. The new funding will mean educational institutions and industry will be able to provide more world-class training and clearer career paths.
"Building upon the Autumn Statement and Industrial Strategy, a key take-away from this Budget is the collaboration being encouraged between businesses, academia and government in driving innovation. The expected benefits are twofold - a much-needed improvement in productivity and ensuring the sector becomes far more attractive to young talent.
"Announcements such as the £90 million for additional PhD places aligned with the Industrial Strategy (of which 85 percent will be focused on STEM disciplines) is just one example of how funding and teaming up with industry will pave the way for future sector excellence. This collaborative, cross-sector approach is a significant development and the industry must get behind this vision and tap into opportunities.
"Funding and collaboration is vital but it is not the only solution. Infrastructure faces tough competition from the technology and manufacturing sectors in recruiting exceptional talent.
"With funding for T-Levels not coming into effect until 2019/2020, the infrastructure sector must take full advantage of current opportunities such as the Apprenticeship Levy which starts next month.
"Whilst the additional £23 million of funding to address the Midlands' road networks is somewhat underwhelming, we're hopeful that today's Midlands Engine Strategy will provide clearer direction on priorities for the region.
"The budget included announcements for London with the chancellor signing a Memorandum of Understanding on the further devolution of powers and responsibilities to The Mayor and the Greater London Authority and local boroughs. Interestingly, there was no mention however for Crossrail 2 which was disappointing. We look forward to finding out more about the Mayor's Transport Strategy which is expected during 2017."
Read the March 2017 issue of Construction Global here