Australian government blocks sale of WBHO's Probuild stake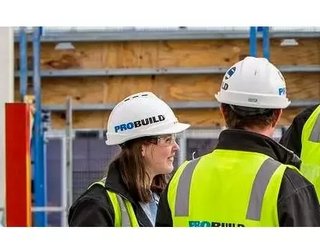 Foreign takeover regulator rejects sales on grounds of national security...
Wilson Bayly Holmes-Ovcon(WBHO), the South African construction company, says that a potential sale of its 88 percent stake in Probuild, the Australian construction firm, has been cancelled after the Australian government rejected it, citing security concerns.
The buyer – which was not named by WBHO – terminated the deal after it was informed by Australia's Foreign Investment Review Board that its investment application in Probuild would not be approved, WBHO said in a statement.
In a filing to the Johannesburg Stock Exchange, the South African firm said that "a major international construction and civil services company" pulled its offer after learning that Australia's foreign takeover regulator would reject it "on the grounds of national security".
However, Australian media reported that China State Construction Engineering Corporation had offered $231 million for WBHO's stake in the privately held Probuild, which is the company behind the construction of the Melbourne headquarters of biotech firm CSL – the manufacturer of Australia's locally produced COVID-19 vaccines which will be administered to millions of Australians.
Amongst Probuild's other announced projects include the construction of a new police headquarters for the state of Victoria.
"The government does not comment on the application of the foreign investment screening arrangements as they apply or could apply to particular cases," Australia Treasurer Josh Frydenberg says in an emailed response to Reuters. 
A Probuild spokeswoman declined to comment on the matter, while the Chinese firm was not immediately available for comment, Reuters adds.
WBHO states that due diligence on the deal has been completed and that terms of the proposed transaction were otherwise materially agreed between the parties. 
In June 2020, Australia's government announced a major shakeup of foreign investment laws, highlighting that foreign investors would face greater scrutiny when bidding for sensitive assets, regardless of the size of the deal and whether the buyer was private or state-owned.
While China – or any other country – was not singled out when the overhaul was announced, the Chinese government has previously raised concerns with Australia about changes to its foreign investment rules.
In the filing, WBHO says that it 'remains optimistic about the fundamentals of Probuild and its prospects in the Australian market' and that it continues to assess all potential opportunities.