South Africa giant WBHO shuts down Australia operations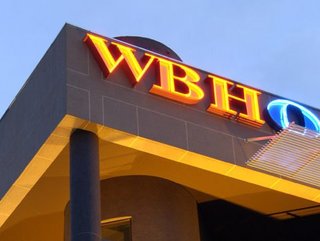 WBHO says hardline Australian response to COVID-19 made continued operation of its Australian businesses unsustainable
Wilson Bayly Holmes – Ovcon (WBHO), South Africa's biggest construction company, is pulling out of Australia, citing that the country's hardline COVID-19 response impacted its property market and created business uncertainty.
In a statement, WBHO said that the Australian construction environment has become increasingly competitive and contractual, with the potential risk on large mega-building projects outweighing the current margins available.
"With this in mind, the company has appointed a more conservative bidding strategy focused on securing lower-risk and less complicated projects. Based on this approach, it was the company's intention to see some decline in the order book as we reduced our exposure to high-risk projects. However, sourcing acceptable projects has been made more difficult with procurement activity and the number of available projects being impacted by COVID-19," WBHO said to shareholders in its announcement.
"The Australian government's hard-line approach of managing Covid-19 through a combination of border restrictions, snap lockdowns and mandatory work-from-home regulations for many sectors, has had a considerable impact on property markets as well as other industries such as the leisure industry.
"Border restrictions have resulted in hundreds of thousands of foreign students, tourists and investors unable to gain entry to the country. Population levels in the two major cities of Melbourne and Sydney have shown negative growth as a result. The impact of lockdown restrictions on the retail, hotel and leisure and commercial office sectors of building markets have created high levels of business uncertainty in Australia and have significantly reduced demand and delayed the award of new projects in these key sectors of the construction industry," it added.
WBHO's move to shutter its Australian businesses runs contrary to the government's claims that stimulus programs through two years of stop-start lockdowns have saved businesses and jobs. The company said that it had been monitoring the trading operations of WBHO Australia (WBHOA) for a considerable period, and that it had made every effort to contain costs and restore a level of profitability.
However, the unplanned COVID-19 restrictions, contractual environment and increased difficulty in guaranteeing facilities necessary to secure new work meant that the businesses were not able to complete projects on time and have not been able to recover variation and delay claims. This resulted in material losses and the requirement for further funding and balance sheet support from subsidiary WBHO Construction (WBHOC).
WBHOA is a wholly owned subsidiary of WBHO, with its shares held through another of its wholly owned subsidiary WBHOC. The company added that for the last four years, it has provided financial assistance through WBHOC, in form of equity investments amounting to US$130.6mn, along with parent company guarantees to guarantee facility providers, in order to enable WBHOA to continue operating.
WBHO downsizes construction business after Probuild deal fell through
In 2020, WBHO said that it had entered into negotiations with a third party to sell its Probuild business, and the transaction had progressed to agreed terms by December 2020, but the failure to obtain approvals from the Australian Foreign Investment Review Board stymied the deal.
Following this, WBHO said that it implemented a strategy to downsize the business, as well as other sales options that proved to be fruitless due to concerns potential acquirers had about the impact of Australia's regulatory approach to the COVID-19 pandemic.
Probuild has been in operation since 1987 and has been working on several high-profile commercial projects, including the new headquarters for biopharmaceutical giant CSL, and a new police headquarters in Victoria.
Given the many issues, the WBHO board decided, following considerable discussion, that the level of risk-versus-reward in the Australian construction market was not acceptable, particularly given the consequences for all WBHO stakeholders and historical performance of WBHOA.
"The Board can no longer see a can no longer see a strategic imperative to retain WBHOA within the group," the statement said, adding that WBHOA has significantly depleted the resources of the group.
"[Therefore] WBHO has determined that, with effect from 22 February 2022, the Company through WBHOC will no longer provide financial assistance to WBHOA. This has led the WBHOA board to commence with an application for the administration of WBHOA," it continued.
The company added that it has the support of its South African financial institutions and intends to honour its existing parent company obligations provided to Australian institutions.
"The losses to date, together with the closure of WBHOA and the cost of the parent company obligations will have a significant impact on the company's consolidated statement of financial position and consolidated statement of financial performance, however but the company remains liquid and the limitation of losses from WBHOA is expected to have a positive effect on the financial position of the company going forward," the statement said.

Details of the financial effects of this decision will be included in the half year results released on March 1.