WSP completes the acquisition of Swiss, Australian firms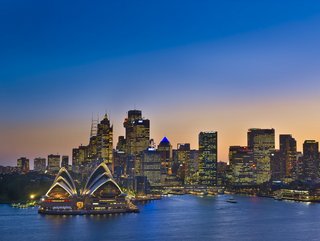 Credit: Getty Images/Marc Dozier
Consultancy says it has acquired enstruct, an Australian structural engineering firm, and BG Consulting Engineers, the Swiss project management specialist
WSP, the global multidisciplinary consultancy, has announced an agreement to acquire enstruct, a 75-employee structural engineering firm with offices in Sydney, Melbourne, and Brisbane, known for designing and delivering quality building projects throughout Australia.
In a statement, WSP said that although the transaction is still subject to regulatory approvals and other customary closing conditions, it is expected to be completed by the end of the first quarter of 2023.
"We are excited about joining forces with enstruct as it will strengthen our structural business in Sydney and provide relevant structural engineering capabilities that tie in strategically within our Properties & Buildings sector's ambitions. The people at enstruct are highly regarded and will deepen our technical skills in the Australian market. I look forward to welcoming them to WSP," said Alexandre L'Heureux, WSP's President and CEO.
enstruct is a specialised structural and civil engineering firm with a workforce of 75 employees in Sydney, Melbourne and Brisbane. Formed in 2000 by a group of likeminded engineers with experience designing and delivering landmark building projects throughout Australia, the company has become a leading consultant thanks to its innovative and pragmatic approach.
"Like WSP, we focus on delivering outstanding projects that combine innovation and quality. Combining our two teams means we can keep on delivering the personalised client service and leading structural engineering solutions for which we are known, while offering our clients access to the expanded network of expertise, digital tools and resources now available to us as part of WSP," said Ross Clarke, enstruct's Founder and Managing Director.
Guy Templeton, WSP's CEO, Asia Pacific, added that the firms have a highly complementary client base, a common focus on the healthcare, education, defence and transport sectors and a shared commitment to excellence.
"This acquisition represents a significant opportunity to provide enhanced structural engineering services to our clients, while making a lasting and positive impact on our community."
Further Acquisition
The acquisition follows another recent announcement from WSP, where it bought out one of Switzerland's leading engineering consulting firms – BG Bonnard & Gardel Holding (BG Consulting Engineers).
With a strong presence in France, the Lausanne-headquartered BG offers consulting, engineering, and project management services in the infrastructure, building, water, environment, and energy sectors. It has a workforce of approximately 700 professionals, including 480 in Switzerland and 210 in France. The firm also has operations in Portugal and Italy.
Following the closing of the proposed transaction, which is currently expected in the first quarter of 2023, WSP's Swiss workforce will more than quadruple to over 600 professionals. The company said that it also expects to gain a foothold in the French-speaking regions of the country, while also enlarging its presence in German-speaking regions.
Also, as a result of the transaction, WSP is expected to almost double its workforce in France, adding offices and clients in Paris, Lyon, and Marseille.
"This acquisition fits well into WSP's European strategy. Once completed, it will reinforce our presence in the region and bolster our expertise in our top three markets, Transportation & Infrastructure, Property & Buildings and Earth & Environment. Through this transaction, we propose to combine two firms with closely aligned values and cultures and a clear focus on clients, projects, people, and technical excellence," asserted Mark Naysmith, WSP's Chief Executive Officer for the UK, Europe, Middle East, and Africa.