Turner & Townsend appoint two new directors in Ireland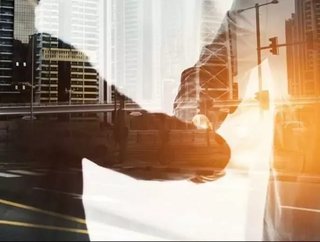 Turner & Townsend have appointed two new directors to help grow the companys real estate and infrastructure businesses in Ireland. Cost and commerc...
Turner & Townsend have appointed two new directors to help grow the company's real estate and infrastructure businesses in Ireland.
Cost and commercial management expert Mark Coady has been appointed to further boost services in Ireland. Coady, an accomplished commercial advisor with more than 20 years' experience in the construction industry both in Ireland and overseas, will be primarily responsible for providing cost and commercial management services. Based in Dublin, he will lead the team, driving and safeguarding clients' commercial interests from start to finish, and growing the Irish business by drawing on our existing local and global client base.
Coady has experience in managing all aspects of building projects, specialising in cost and commercial management from initial feasibility to on-going advice, working with all forms of contract for both infrastructure and building projects. He said: "This was an opportunity to join a global player with a strong reputation in the public and private sectors in Ireland.
"I have ambitious but realistic plans to grow the cost and commercial management team over the next five years, with an aim also to further expand our commercial offering."
The second senior appointment, Brian Thompson, has been hired as a director to further establish Turner & Townsend's presence in the Irish infrastructure market, building on the consultancy's success with Dublin Airport, Metro North and both Irish Water and Northern Ireland Water.
Starting as an engineer with Rolls Royce, he most recently headed up Unipart's consulting practice for manufacturing, heavy industry and construction clients for five years. He has worked on some of the UK's most high-profile programmes such as Hinkley Point C and Crossrail on both the client and supply chain side.  
Covering the ROI and Northern Ireland, Thompson's key focus will be on the transport, utilities and power sectors, cementing relationships with current clients and forming new partnerships. Brian will be concentrating on helping clients ensure they are maximising the value from their assets and have true confidence that their programmes are under control and equipped to deliver. He added: "It is an exciting but challenging time for the Irish infrastructure sector. We're seeing a bounce back in major programme activities but a bigger than ever focus on maximising value.
"I'm thrilled to return to Ireland and become part of Turner & Townsend. I believe the relevance of the consultancy offering with a continued focus on regional strength, places us well to serve our clients throughout Ireland."
This summer, Turner & Townsend aim to move from their current offices to the city centre in order to be closer to clients and partners. A series of major projects has underpinned this success, including fit-outs for technology companies Slack Technologies, Quantcast and Yapstone.
Mark Kelly, Republic of Ireland Managing Director, said: "I'm delighted to welcome on board both Mark and Brian – both highly regarded in the construction industry. They will lead hugely talented teams with enviable client bases.
"Our real estate division has been going from strength to strength in Ireland and we've seen an upturn in the infrastructure market. Their strategic roles will prove vital in driving further growth and improving delivery performance for all our clients."
Colm Lavery, Director in Northern Ireland, said: "Brian and Mark are great additions to Turner & Townsend's service capability across Ireland and will add real value to our regional service offering and the client base we have built up.
"I look forward to working alongside both Brian and Mark to drive growth north of the border and ensure Turner & Townsend continue to be considered as leaders in the Real Estate, Infrastructure and Advisory sectors"
Read the March 2017 issue of Construction Global here