Construction plant specialist Garic on course to double turnover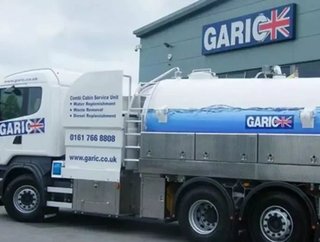 Bury-based Garic has unveiled a major growth strategy which will see the company increase its chain of depots across the UK, creating a significant numb...
Bury-based Garic has unveiled a major growth strategy which will see the company increase its chain of depots across the UK, creating a significant number of new jobs.
Due to current investment and growth opportunities, Garic says it is set to double its turnover to up to £37 million within its three year strategy plan.
Garic expects to see its workforce expand significantly over the course of its growth strategy, which started with the restructure of its internal hire and sales teams and a new network of geographically focussed managers who will be integral to the expansion of its depots.
Garic provides mobile welfare solutions and other services to the construction sector. Its ecologically sound products include fuel storage bowsers, wheel washers and welfare and storage cabins, which are utilised extensively by the construction, road, rail and housing sectors.
Peter Bibby, Managing Director of Garic, said: "The new company structure will enable us to drive sales through the greater promotion and awareness of our products to prospective customers and advise them of new ones coming to fruition.
"We enjoy significant brand strength in our sector but we are keen to cement our position not just within core territories such as house building – where resurgence continues apace – but in other areas such as demolition, road building, quarrying and rail where there is evidence of a demand for our products."
Garic has recently added to its fleet through the manufacture of five hundred site accommodation units, complementing it's existing modular building outfit 'Modulink'. The company said the new units are to cement it's innovative reputation due to each unit being completely modifiable to site specific requirements, including the addition of a walkway between cabins if required.
Non-construction sectors – such as sporting events and hospitality – are also an increasingly attractive market for Garic. This summer the company supplied Glastonbury with a number of its 2,500 litre fuel storage bowsers to keep the show up and running.
Bibby added: "There are significant opportunities to promote our products to clients who are not aware of our full product range. Our current marketing strategy involves the development of our range to a wider audience, meaning we will create greater understanding of Garic products and our innovative solutions to a wider market.
"The Garic business has been built on reputation, service and innovation and these will continue to be our watchwords during the next three years and beyond. We are well positioned for sustainable growth as we remain true to our values, continue to innovate and most importantly, set the standard for service nationwide."
Garic, based at Kingfisher Park, Pilsworth, is part of the Bibby Line Group.