India's EIL awarded US$22m contract for Guyanese NGL plant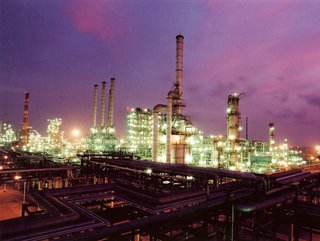 An EIL refinery in Mangaluru, India. © EIL
Mumbai-based firm will provide consultancy services for the setting up of the plant and manage the EPC of the project
Engineers India Limited (EIL), the Mumbai-based engineering consultancy and EPC company, has said that it has been appointed by the Republic of Guyana to provide project management consultancy services for the setting up of an Integrated Natural Gas Liquids (NGL) plant and 300MW CGT Power Plant project in the country, with an estimated contract value of US$22 million.
In a statement, EIL said that it will provide consultancy services for the setting up of the Integrated Plant and it will manage the Engineering, Procurement and Construction of the project on behalf of the government of Guyana.
The expected date of delivery for the 300MW power plant is December 2024. The plant is part of the Gas-to-Shore project at Wales, West Bank Demerara.
International Expansion
Being awarded the contract for the project is a major milestone for EIL as part of its strategy of going beyond its national boundaries. The company has been active in providing services in the Middle East, Africa, Central and Southeast Asia, and said that the Guyana project will further bolster its presence in the international market.
In operation since 1965, the Indian firm has established a reputation as a leading global engineering consultancy and EPC company. Its services provided range from project conception to commissioning and it has diversified its operations into a variety of sectors, including fertilisers, power, water and waste management, metallurgy, nuclear, strategic storages, infrastructure, green technologies, and others, in addition to its robust oil and gas portfolio.
Dr Irfaan Ali, the President of Guyana, also announced that CH4 and Lindsayca, one of five companies that submitted bids to undertake the project in September 2022, will also undertake the project under an EPC contract, which will be supervised by EIL.