Liberty reaches agreement in principle for debt restructure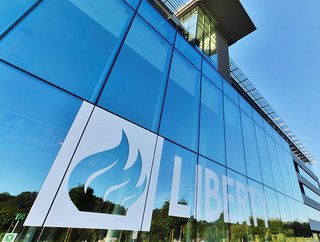 Company has an agreement in principle for a debt restructuring with parties responsible for the main creditors of Greensill Capital
Liberty Steel Group, the UK-based industrial and metals company, has reached an agreement in principle with its creditors on its global debt restructuring, a major step in its refinancing, it has been announced.
In a statement, Liberty's Restructuring and Transformation Committee said that the company has signed a term sheet subject to contract on an agreement in principle for a debt restructuring with parties responsible for the main creditors of Greensill Capital (UK), Greensill Bank AG, and Credit Suisse Asset Management (Switzerland).
Liberty and Greensill Bank as main creditors are in the process of negotiating a similar term sheet for the debt restructuring of Liberty's European steel businesses, it added. However, the statement pointed out that the agreement remains subject to documentation and the respective internal approvals.
It stated that all parties will now work towards preparing and executing the agreement, providing Liberty with the platform to develop longer term sustainable financing. Under the terms of the agreement, the parties have adjourned the winding up petitions against Liberty entities, it added.
Jeffrey Kabel, Chief Transformation Officer, LIBERTY Steel Group said: "After several months of negotiations, we have now reached an agreement in principle that will provide recovery for the Creditors and will significantly deleverage and derisk LIBERTY. This is a major step forward in our restructuring and transformation and we will now work at pace with the Creditors to prepare and execute the Agreement."
The Agreement will allow LIBERTY to further advance its GREENSTEEL strategy and industry leading ambition to become carbon neutral by 2030, Kabel added.
Standstill agreement
The steelmaker has operations in Britain, Europe, the United States, Australia, and Asia. In June, it said that it had reached a standstill agreement with its largest creditor, Greensill Bank, on debt facilities for its European businesses.
The Germany-based bank is a subsidiary of Greensill Capital, is in administration following the collapse of its parent firm in March 2021. Greensill Bank held a large chunk of the US$5 billion plus that Greensill companies lent to the wider GFG Alliance Group, of which Liberty Steel is a part of.
GFG Alliance employs around 35,000 people around the world and its businesses include InfraBuild and the Whyalla steelworks in Australia. The group runs approximately 200 manufacturing plants in 10 countries.
Liberty Steel said that the agreement incorporates all major Greensill creditors, such as: Credit Suisse Asset Management, Greensill Bank and Greensill Capital (UK) Limited. It added that repayment will be made through a combination of lump sum, scheduled and bullet repayments.