Saipem awarded US$4.5bn EPC contract by Qatar Gas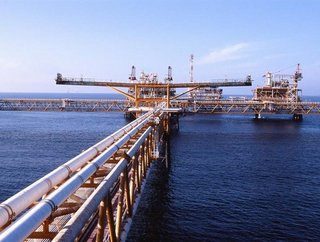 Project will include the construction of two of the largest fixed steel jacket compression platforms ever built, Italian oilfield services company says
Saipem, the Italian multinational oilfield services company, has said that it has been awarded a contract by Qatargas for the North Field Production Sustainability Offshore Compression Complexes Project – EPC 2, which is located offshore the north-east coast of Qatar.
In a statement, Saipem said that the contract value amounts to approximately US$ 4.5 billion, with the scope of work encompassing the engineering, procurement, fabrication, and installation of two offshore natural gas compression complexes aimed at sustaining the production of the North Field. These works include the construction of two of the largest fixed steel jacket compression platforms ever built, flare platforms, interconnecting bridges, living quarters and interface modules.
In order to execute this project, Saipem said that it will leverage its own assets, know-how and competencies on offshore engineering, installation and fabrication, as well as its capability to maximise local content.
The award of the contract represents the largest single offshore contract by total value in the company's history, the statement added. It follows a contract awarded in 2021 related to the construction of offshore facilities for the extraction and transportation of natural gas for the same field.
"It demonstrates the continuity and quality of Saipem's performance in Qatar," the statement added.
"With this contract, Saipem accelerates its strategic repositioning in the offshore segments (E&C and drilling) which represent the large majority of the announced order intake year-to-date, further supporting the delivery of its Strategic Plan," it continued.
Largest in the World
Qatar's North Field is the largest single non-associated natural gas field in the world. It is located offshore the north-east Qatar peninsula and represents the southern part of the giant natural gas field that is shared between Iran and Qatar. The Iranian side of the field is known as South Pars.
The field is estimated to have recoverable reserves of more than 900 trillion standard cubic feet – approximately 10% of the world's known reserves. It is operated by Qatargas.
Saipem was also involved in the NFPS iFEED Project, which aims to sustain the Qatargas North Field production plateau via an integrated investment in surface facilities expansion. The company provided Front End Engineering Design (FEED) services for the project, which consisted of new platforms, brownfield offshore platform modifications, CRA infield lines, trunklines, onshore brownfield modifications, and procurement services. Lasting 25 months, the project was completed in May 2020.