AIPUT buys Fleming Business Centre for £22.4 million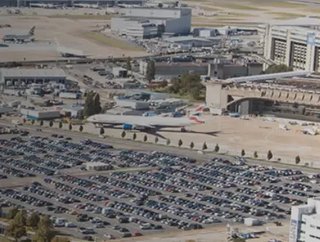 Latest acquisition from AIPUT is in line with its strategic goal to invest £150 million in "new high-quality assets"
Airport Industrial Property Unit Trust (AIPUT) has completed the freehold acquisition of the multi-let Fleming Business Centre, located in the heart of Manor Royal, Crawley, to the south of Gatwick Airport. 
The 4.5-acre freehold site was acquired from Lothbury Investment Management for £22.4m at a yield of 4.2%. This latest acquisition follows AIPUT's purchase just last month of a 75-acre strategic land development site in West Heathrow. 
The centre, located along Manor Royal's prime industrial pitch, situated just off the A23, has a GIA of approximately 95,000 sq ft divided across seven units, one of which is currently vacant. 
Existing occupiers include the British Red Cross and Chemigraphic and the average rent is about £10 per sq ft. The new campus increases AIPUT's industrial floorspace in the area by 80%, adding to and broadening the type of warehouse product it can offer to the recovering occupier market. The fund's existing assets at Viking House (on-airport) and Gatwick Gate (off-airport) are single let warehouses, occupied by Gate Gourmet and World Duty Free respectively.
Crawley is materially undersupplied by modern and flexible industrial space for a South East town that is expected to see one of the biggest population expansions in the area. Over 5,000 new homes could be built in the coming years. 
In addition, the airport itself is currently consulting on its proposal to fully utilise the second runway, which could also accelerate economic and industrial sector activity in the area, offering a wider global connectivity and a projected increase in capacity from 62m to 75m passengers by 2038.   
Nick Smith, AIPUT Fund Manager, said: "This latest acquisition for AIPUT is in line with our strategic goal to invest £150 million in new high-quality assets that will enhance returns and diversify our prime airport industrial portfolio, both geographically and across a wider range of occupiers and growing business sectors that support the nation and local populations.
"The high level of competition and extensive bidding process to secure the site shows as much about our tenacity for the right asset as the strength of investor demand for multi-let industrial estates - especially in supply-starved South East conurbations within the radar of nationally important transport hubs boasting excellent ground surface connectivity and highly consuming populations. 
The location and range of unit sizes at this campus is expected to play into the lap of this explosive economic recovery. We will be deploying our customised AIPUT business model to deliver exactly what the local consuming population has been lacking, and to capture the inherent value in this excellent asset."
AIPUT was advised by Gerald Eve and Eversheds Sutherland. Lothbury IM was advised by DTRE.
While the aviation sector has been heavily impacted by the pandemic, air freight services contribute £7.2 billon to the UK economy and support 151,000 jobs.