Balfour Beatty records £35m half year profit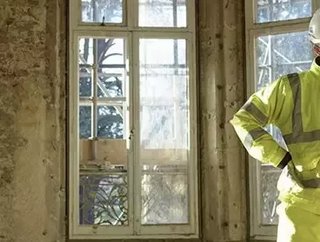 Balfour Beatty rides infrastructure wave but says it will no longer bid for fixed price residential property projects in central London
Balfour Beatty reported interim pre-tax profit of £35m for the six months to July 2, compared with a loss of £26m a year ago, as revenue edged up 1% to £4.15bn.
A 3p-a-share dividend was declared, up 43% from the pre-pandemic payout for 2019, according to a report to the London Stock Exchange. The company lifted margin targets in its support services business to a range of 6%-8%, from 3%-5% previously and maintained full-year guidance.
Chief executive Leo Quinn said Balfour Beatty would no longer bid for fixed price residential property projects in central London after "performance issues at a small number of private sector property projects" in the capital, leading to write-downs. The company revealed it faced a liability of up to £50m to fix facade problems on a tower scheme in London completed in early 2016. Quinn said these had been exacerbated by Covid-19 disruptions, leading to a lengthening of project schedules.
"We continue to reshape Balfour Beatty to play to its strengths," he said. "These include leading capability in markets where governments are committed to long-term infrastructure programmes. It means choosing to exclude regions and sectors which cannot provide profitable, low risk growth, in favour of those that can. Our priority is on executing our already strong order book which will drive attractive cash generation and returns. Today, we are substantially increasing our interim dividend on the pre-pandemic level and raising margin targets in Support Services."
Andy Murphy, Director, Edison Group, said Balfour Beatty's H1 results reflect a trend towards recovery that is being seen across the infrastructure sector.
He said cash performance was also strong, with average net cash in the period rising to £611 million from £527 million announced in the FY20 results. The group has successfully completed £99million of the £150million share buyback programme, and investors "will be pleased to hear" that the interim dividend is up 43% compared to 2019 at 3p.
Higher volumes of power, road and rail maintenance saw support services revenue increase by 17% to £555million.
"The group's improved performance was largely driven by continued growth in support services, maintaining a trend seen throughout the pandemic," he said. "However, construction services have not yet gained momentum in recovery, with underlying revenue down 1% to £3,336 million. Despite UK revenue in the sector increasing by 28%, the group was hit by losses from private sector property projects in London, prompting its withdrawal from future fixed price residential property projects in the area.  
"Looking ahead, the group maintained a confident outlook for sustained recovery as global governments increase funding for infrastructure and sustainability programmes. The company is in a good position to benefit from this trend, but a close eye should be kept on its ability to drive consistent recovery across markets in an economic environment that still remains unstable."