Brickability buys Leadcraft for £5.5 million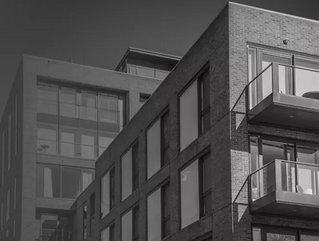 Brickability acquires Leadcraft and enhances its copper and zinc metal roofing offering to clients
Brickability Group has bought Leadcraft, the UK Hampshire-based roofing contractor, for £5.5 million.
It marks Brickability's 12th acquisition in the last three years and follows the recent purchase of Taylor Maxwell for £63 million.
Founded in 1997, Leadcraft provides a full range of roofing services including tiling, slate, zinc, copper, felt and lead works. In the year ending June 30, it reported unaudited revenue of £5.6 million and normalised EBITDA of approximately £1 million.
The consideration is being satisfied by an initial payment of £3.3 million and deferred consideration of £2.2 million payable in cash over the next three years, of which £0.9 million is subject to performance criteria.
The acquisition will be funded from the group's existing resources and is expected to be immediately earnings accretive post completion.
Alan Simpson, CEO, Brickability Group, said it represents another strong acquisition for Brickability as it continues the strategy it set out at IPO in 2019; it is listed on the Alternative Investment Market of the London Stock Exchange.
"Leadcraft is a great addition to our very profitable Roofing Services division, expanding our product offering in this area by bringing copper and zinc metal roofing and heritage leadwork capability into the group," he said. "This acquisition will further strengthen and diversify our offering as we lean into the V-shaped recovery being seen across the construction sector."
In the US, Envista Forensics, a global consulting firm headquartered in Chicago, has bought Grecco Construction Consultants, a national provider of building consulting services based in Memphis. Grecco will become part of the Envista Forensics business line and the deal enhances Envista's building consulting services coverage.
Christina Lucas, Envista Forensics' President, said: "The Grecco team complements our existing team of talented building consultants, and their services and capabilities allow us to strengthen our relationships with our insurance and corporate clients."
Last week Modulaire Group completed the acquisition of Tecnifor S.p.A and business and operations of Locabox S.r.l. and F.A.E. S.p.A. from shareholders, strengthening its position in Italy, and Taiwan Cement Corp. subsidiary, Taiwan Cement Europe Holdings BV (TCEH), finalised the 60.48% acquisition in Italy-based energy storage company ENGIE EPS SA.