Construction tops 'riskiest jobs' in UK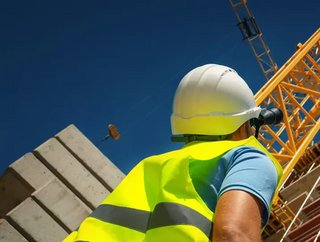 Over five years, there were 133 deaths in the construction workplace, and it accounted for one in six overall deaths, according to I'm Insured
Construction is the most dangerous UK industry to work in, surpassing mining, rig work and firefighting, according to a new study.
The study by life insurance specialists I'm Insured, analysed latest HSE data to reveal the most dangerous occupations, common causes of death and the age groups most at risk.
Over five years, there were 133 deaths in the construction workplace, and it accounted for one in six overall deaths.
While there have been significant improvements over the past few years in reducing construction injuries, it still remains high risk, accounting for the highest percentage of fatal injuries (16.34%).
Construction is inherently dangerous job due to a number of risk factors including, heavy equipment operation, heights and vehicles, and these are factors that few other sectors share.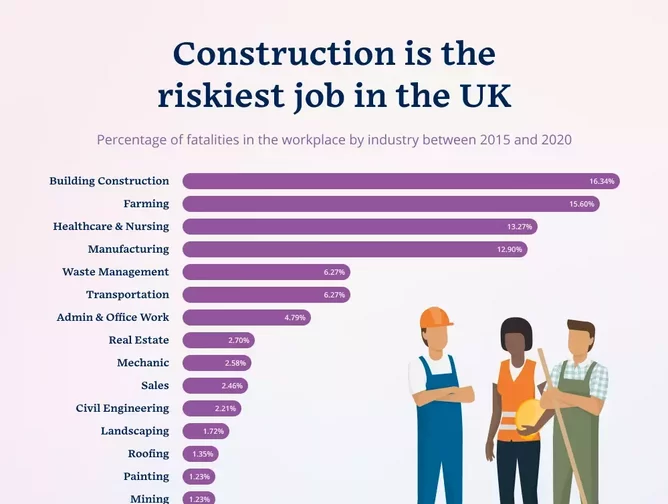 Machines at height such as scaffolding, cranes and cherry pickers are all essential in the construction world, but they're also the largest cause of fatalities in the workplace. Falling from a height accounted for 37% of work deaths in construction between 2015 and 2020. 
Being tragically trapped under something collapsing in the workplace, or struck by an object are also some of the largest causes of death. 
While the average age of the UK's workforce is increasing, there are more fatal accidents in older workers than younger workers. It's likely this is more prominent in the construction industry due to a decrease in new talent. The Construction 2025 report states this could be down to a perceived low image of working in construction, including thoughts of a lack of gender diversity, low pay and little job security.
CITB runs a Site Safety Plus (SSP) suite of courses providing the building, civil engineering and allied industries with a range of skills to improve health and safety, and Construction Safety serves as an independent health and safety advisory service.