GFH Financial Group spins off infrastructure and real estate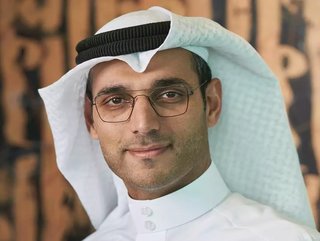 GFH Financial Group's Infracorp will focus on accelerating growth and developing sustainable infrastructure assets and environments
Bahrain's GFH Financial Group is spinning off its infrastructure and real estate assets under the newly established Infracorp, which will specialise in investments focused on accelerating growth and development of sustainable infrastructure assets and environments across the Gulf and global markets.
GFH said that Infracorp will be capitalised with more than USD$1 billion in infrastructure and developed assets into the company. It will also be managing a portfolio of nearly $3 billion worth of infrastructure assets, including land banks in the Gulf, North America and South Asia.
Covering an area of approximately 250 million square feet, these land banks have been marked for sustainable economic and social infrastructure, GFH said. Specifically, Infracorp will focus on investments in developing communities and invest in logistics and technologies that support sustainability and renewables, as well as social infrastructure assets across the education and healthcare sectors.
"The launch of Infracorp has been in response to the significant need and opportunity for private sector investment in the development of sustainable infrastructure as global economies transition to becoming more equitable and socially and environmentally conscious," said Hisham Alrayes, CEO of GFH. 
He added that "unprecedented" levels of capital are needed to both upgrade and develop sustainable foundations. As such, Infracorp is well placed to put its capital, insight and ethos into investments that support sustainable growth, he explained. 
In launching the company, GFH is also responding to demand and appetite among investors, in the region and globally, for opportunities that not only deliver solid returns but also provide for significant and measurable ESG impact, he said.
"Investment in sustainable infrastructure is inextricably linked with social and economic progress and Infracorp is focused on raising and deploying capital to help meet strategic development needs while enhancing economic wellbeing and returns for all stakeholders," he said.
"Furthermore, spinning out infrastructure assets from GFH will allow the group to focus more on financials assets, while allowing Infracorp to manage and deliver returns from infrastructure and real estate assets which have a longer investment cycle than banking activities. We believe the move will reflect positively on GFH's results and the quality of our balance sheet."
He added that it will look to list Infracorp on the GCC exchange over the next two years and issue Green Sukuk, creating greater value and investor opportunities.
The announcement comes in the wake of GFH announcing a partnership in December 2021 with Wafra International Investment Company, a Kuwait-based asset management company with $8.5 billion in AUM, to acquire a portfolio of US-based blue chip logistics assets leased to FedEx and General Mills.
That portfolio is comprised of eight income-yielding mission critical logistics assets that are being built to suit the requirements of their tenants. Seven of the facilities are leased to FedEx Ground and the other to General Mills. 
The assets are expected to be completed during 2022 as part of the built-to-suit process with leases to commence upon completion. They are located in highly strategic locations across the US, in key distribution hubs, with tenant demand benefiting from strong tailwinds contributed by growing e-commerce penetration rates and sales, ongoing evolution of supply chain logistics and inadequate supply of high-quality prime warehousing facilities, a statement said.
GFH currently has assets under management of close to US$15 billion, with growth driven primarily by its acquisition of a number of state-of-the-art, purpose-built logistics facilities occupied by market leading tenants such as Amazon, FedEx and Michelin.