Grafton Group post half-year profits of £142.4 million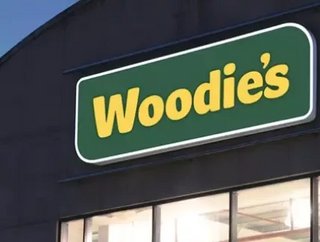 Grafton Group benefits from increased residential demand, Stairbox performance and "record contribution" from Woodie's
Grafton Group reported a record operating profit of £142.4 million in the six months to June 30, more than £18 million ahead of consensus.

Revenue came in at £1,028 million, adjusted EPS was 50.4p (dividend of 8.5p) and net cash was £302 million, up from £57 million at the same point last year, with adjusted operating margin totalling 13.9%.
The group attributed the results to a "record contribution" from the Woodie's DIY, Home and Garden business in Ireland, a "good contribution" from StairBox acquisition, which performed ahead of plan, and agreement to divest Traditional Merchanting Business in Great Britain for £520 million. It completed the acquisition of IKH in Finland on July 1.
Gavin Slark, Chief Executive Officer, said: "2021 marks a key phase of a very considered strategic transformation we have executed at Grafton over recent years, which today comprises a portfolio of high returning, differentiated businesses with the capacity to grow and outperform in our chosen markets. The overall outlook for the Grafton businesses is positive given the strength of our current market positions, geographic diversity, strong balance sheet and investment pipeline, alongside supportive sector and macro trends together with the successful rollout of vaccines to date in the four countries where the Group now operates." Click here to read a recent trading update on different geographical markets.
Andy Murphy, Director, Edison Group, said Grafton's interim results comfortably exceeded expectations.
"The company benefitted from strong demand especially in the residential markets across the group," he said. "The outlook for H2 and beyond looks encouraging as markets normalise and individuals look to improve both internal living space as well as external space. Grafton believes this trend will persist across its geographies despite the withdrawal of the stamp duty holiday in the UK. The disposal of TBM and the net cash position leave the company extremely well financed and is likely to lead to suggestions of increased or special dividend returns." 
The results came amid ongoing pressure on supply chains caused by increased international demand for building materials, limitations on manufacturing capacity, a shortage of certain raw materials and container shipping logistics issues that affected the movement of goods internationally. 
These procurement challenges resulted in shortages of core building materials, an extension of delivery lead times, certain products being placed on allocation and a sharp increase in product price inflation across a range of categories in the UK and Ireland.