Jacobs agrees alliance with B3.8 for sustainable designs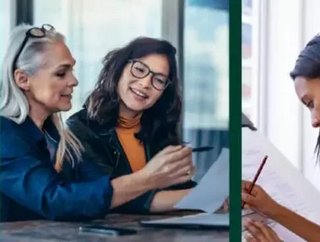 Strategic alliance will help clients develop and integrate best practices on their projects, improving health and wellbeing of ecosystems and communitie...
Jacobs, the US multinational engineering and technical services group, has signed a strategic alliance with Biomimicry 3.8 (B3.8), a global consulting and innovation firm specialising in nature-based solutions and designs.
Created in response to rising global and client demands for positive developments, Jacobs says that the collaboration with B3.8 aims to offer Positive Performance, an assessment and innovation created by B3.8 to help corporate clients develop and integrate best practices, thereby improving the health and wellbeing of ecosystems and the communities who depend on them.
Biomimicry is described as an innovation methodology which helps engineers, architects, landscape architects and planners to understand and emulate ecosystem services and deliver health and wellness benefits.
"The natural world offers us an endless source of inspiring and novel ways to reimagine how we solve pressing challenges to help our clients achieve next-level sustainability performance," says Monte Wilson, Jacobs People & Places Solutions global market leader for the Built Environment. 
"We have to learn to think differently to solve the complex problems we increasingly face globally, and this agreement with B3.8 reflects Jacobs' commitment to sustainability and innovation in our cities and communities around the world."
Jacobs and B3.8 are currently engaged on projects with Ford Motor Company and the University of California at Davis Healthcare.
"Delivering on this level of sustainability vision requires bold partnerships, which is why it's so exciting to see B3.8 's first-to-market Positive Performance methodology paired with Jacobs' first-in-class implementation," adds Janine Benyus, B3.8 co-founder and Time Magazine's Hero for the Planet Award winner.
The companies had earlier worked on a project in Safi, Morocco, where B3.8 incorporated ecosystem service functions and biomimetic concepts into the master planning process for a modern, high-performance industrial complex.
In that project, the B3.8 team determined how a new manufacturing plant could become a regenerative force in the ecological and socio-cultural landscape by studying the challenges of living in its arid and degraded ecosystem. 
They conducted an in-depth assessment and inventory of the 1,300-hectare site, south of the Moroccan town of Safi, performing a full-site analysis from a biomimicry perspective. This included identifying the primary ecosystem functions in the region and noting species that were particularly well adapted to the lack of water, high incidence of UV radiation, strong winds, soil erosion and other environmental challenges.
The team developed and presented specific biomimicry design guidelines to inform the Master Planning process. This master plan, produced for Jacobs Engineering's client OCP, aligned a cutting-edge vision of sustainable industrial development with world-class business sustainability practices promoted by World Bank, UNEP, and OECD. 
It also identified synergies between ecosystem services that could lead to innovations for energy efficiency, renewable energy, zero waste, water management, and industrial integration.