Mentoring Circle to bridge more women into senior positions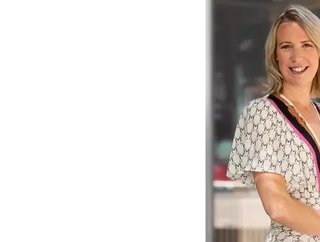 Mentoring Circle partners newly qualified female surveyors with senior female professionals working in real estate...
A female Asset Manager has launched a new mentoring scheme to address the acute disparity between men and women in leadership positions within the property industry.
Vanessa Murray, Asset Manager at London Developer Stanhope, said Mentoring Circle partners newly qualified female surveyors with senior female professionals working in real estate for a free, one-to-one mentoring programme over 12 months. 
Coinciding with International Women's Day 2021, over 35 mentors from a wide variety of prestigious partners have signed up to the programme including Savills, MACE, Aecom, Build UK, Foxtons, Say Consulting, CBRE, Kier Group, Capita, Great Portland Estates, and Bruce Gillingham Pollard among others.
One of the key themes from initial research has been the widespread recognition of 'Imposter Syndrome' amongst women in the industry with many doubting their skills, talents and achievements against their male counterparts. The scheme mentors have identified that the period post-qualification becomes a key point for talent retention of women within the industry.
"Graduate intake of men and women has been evenly split since I qualified as a Chartered Surveyor in 2014, but there is still a disappointing lack of women at senior executive level," she said. "I noticed that the industry loses a lot of women post-qualification and was really keen to address this issue and provide support to the group who need it the most, that's where the idea for Mentoring Circle came from."
Vanessa believes that the principles behind 'Mentoring Circle' are crucial to help address the diversity challenge within the industry, particularly the stark lack of women in senior leadership positions.
Gillian Charlesworth Group Chief Executive of BRE Group, Debra Yudolph Partner at SAY Property Consulting and Polly Plunket-Chekemian Senior Executive Director at MAPP are among the 35 inspiring mentors who will be providing their professional expertise to assist mentees in establishing clear goals at their outset of their careers.
Mentoring Circle is free and available to all female property professionals with up to 18 months post-qualification experience.
To apply for the scheme, mentees will be required to submit an application form outlining key information and areas of focus by March 22. Forms are available via the dedicated LinkedIn and Instagram page. 
An analysis of over 500,000 small businesses by SME insurer Simply Business, shows that while there are still a greater number of SMEs owned by men, female small business owners are rising at a significantly faster rate. 
Female-owned SMEs rose by 18% since 2017, compared to 14% growth in male-owned small businesses for the same period, and female-owned SMEs now account for 29% of all the small businesses in the UK.
Chief Operating Officer Bea Montoya said International Women's Day is hugely important in providing positive recognition of women all around the world. 
"So we are delighted to mark this day to share that this year we are seeing more women than ever following their big dream and being their own boss – whether that's turning a hobby into a livelihood, or using years of professional experience to do it alone," she said.
"Small businesses are vital to our economy and will be at the heart of our collective recovery from the pandemic. Our data shows that increasingly it's women who are leading the way. And given the number of female-owned small businesses continues to rise consistently year-on-year, we can only expect this to continue into 2022 and beyond."