Most Americans priced out of new home market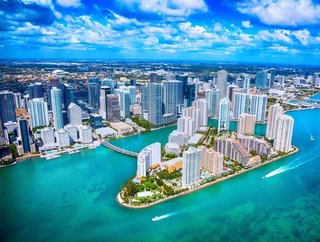 Miami, Sacramento and Las Vegas rank as the least affordable new construction markets in Knock digital home ownership platform research
The uptick in new construction has been viewed as a positive sign for buyers looking for options in an inventory-starved US housing market.
However, a new analysis released today by Knock, the digital home ownership platform, finds that most American households are being priced out of the new home market even as builders shift their focus to smaller homes to accommodate the entry-level market.
With home prices soaring and new construction typically 20% more expensive than existing homes, Knock compared the median household income and the median new home sales price in the nation's largest metropolitan areas with the most active new home markets to determine just how much relief new construction will provide as buyers, especially first-time homebuyers, are grappling with affordability in a highly competitive housing market.
To qualify for a mortgage on a $390,900 home, the median price of a new home sold in the U.S. in August, a buyer making a 6% down payment, the national average, would need an annual household income of just under $80,000. This means nearly 60% of Americans would not be eligible, based on the 2020 national median household income of $67,521.
"This analysis highlights how years of building undersupply and the current supply shortages are disproportionately impacting lower income homebuyers looking for alternatives in a housing market where homes are garnering multiple offers and selling for over asking price," said Knock Co-Founder and CEO Sean Black. "Although more new homes are expected to come onto the market in 2022, wages have not kept up with home price growth, keeping new construction out of reach for many, especially first-time buyers who don't have the benefit of equity from a home sale."
Of the 50 largest metros in which new homes accounted for at least 8% of total home sales, Miami, Sacramento and Las Vegas rank as the least affordable new construction markets. Based on household income, 80% of buyers in Miami and Sacramento would not qualify for a mortgage on a median-priced new home and 65% of buyers in Las Vegas are unable to afford a new home. It would take these buyers anywhere from 18 to 30 years to save for a 6% down payment.
New American Funding has entered into a strategic partnership with CBC Mortgage Agency to expand the offering of its Chenoa Fund Down Payment Assistance program to affordable home buyers.
The program rollout focuses on offering New American Funding's loan origination services to the numerous non-profit affordable homebuilders, veterans' organizations, and other community housing development organisations throughout the country.
Tai Christensen, Director of Government Affairs for CBC Mortgage Agency, said: "Together, and in coordination with our minority outreach efforts, we are committed to increasing homeownership opportunities for creditworthy Americans."