Planning permission hurdles hit 25% of buyers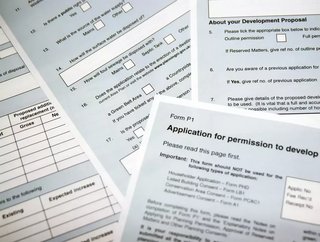 SearchLand survey finds up to 40% of buyers believe planning permission is a major investment stumbling block
One in four UK buyers are unable to carry out extensions or conversions due to planning permission hurdles, according to a SearchLand survey.
The survey of 512 UK property investors, owning two or more properties in the UK, also found 40% said the viability of obtaining planning permission is a major stumbling block when searching for a property investment.
SearchLand's own data showed 24% of applications for new-build residential schemes of one or more units were refused over the last five years, although 44% still intend to invest in more properties or plots of land in the coming year.
Almost a third (31%) of respondents said they are currently considering investing in commercial and semi-commercial properties that could be converted into residential premises. 
The difficulties comes amid reports that the Government has paused its proposed planning reforms. UK property investors spend on average 23 days searching for and researching potential options before enquiring about a potential property investment. 
Hugh Gibbs, co-founder of SearchLand, said its research shows just how big of a hurdle planning permission can be for investors.
"The findings are hard evidence of the opaque nature of the planning system and are particularly concerning given the Government's recent U-turn on its proposed reforms," he said.
"The viability of obtaining planning permission is becoming a major stumbling block for investors – likewise developers – and the current refusal rate carries far-reaching implications for the businesses who we depend on the most to bring forward new homes. At SearchLand our aim is to overcome these roadblocks by making data transparent. Our site sourcing solution provides investors and developers with the information they need to be able to identify unviable sites before they go as far as a submission."
The study also highlights an interesting trend within the real estate sector, with many investors now looking to potentially convert commercial properties into residential premises, he added. "The rise of remote working has lessened demand for office space, leaving many commercial buildings empty – understandably, investors are considering whether this could present them with new opportunities."
Founded in 2020, SearchLand is working to automate the entire site sourcing workflow, from site identification to landowner engagement, enabling developers, site sourcing teams and investors to streamline their workflow and maximise their portfolio.
Housing grapples with planning backlog
Responding to recent quarterly housing supply figures, showing a 5 per cent decrease in the number of dwellings where building work has started on site, compared to the last quarter, Cllr David Renard, Local Government Association housing spokesperson, said:
"Councils want to work with government to build the housing we need, ensuring it is affordable, built in the right places and supported by the right infrastructure to serve the needs of local communities. This is why we are calling on government in the Spending Review to give councils the powers and funding they need to build 100,000 green social homes for rent each year, which would help to tackle homelessness and achieve a third of the Government's annual housing target.
"This should include further reform to Right to Buy, by allowing councils to retain 100 per cent of receipts, have flexibility to combine Right to Buy receipts with other government grants and be able to set the size of discounts locally. With over 1.1 million homes given planning permission in the last decade also yet to be built, developers need to be incentivised to build housing more quickly."