Skanska looks to build on emissions progress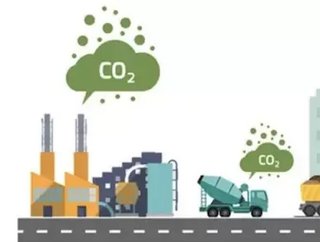 Scandinavian construction giant reports a strong performance in 2021 and looks to further reduce carbon emissions in 2022
Background

Founded in 1887, Skanska is a Scandinavian firm that has been involved in many high-profile and important projects globally, particularly the Europe, UK, US and Middle East. 
Specialising in building construction, the company is known for its work in delivering hospitals, schools, power plants, highways and bridges, and homes. With more than 33,000 employees, Skanska primarily operates in the Nordic region, Europe and the USA via three business units – Construction, Residential Development and Commercial Property Development. 
Executive Changes
Skanska is governed by a Board of Directors, a President and CEO and other members of its Group Leadership team. The company's President and CEO is Anders Danielsson, who has been with Skanska since 1991. He is supported by a management team that includes Caroline Fellenius-Omnell and Richard Kennedy.
Lena Hök was a recent addition to the team, having taken on the role of Executive Vice President for Sustainability and Innovation from November 1, 2021. She was previously Senior Vice President of Sustainability at Skanska.
Another new addition is Antonia Junelind, who has been appointed as Senior Vice President of Investor Relations. She will step into her new position from February 4.
In August, the company announced the resignation of Jayne McGivern from the Board of Directors of Skanska, as she stepped down to focus on other professional duties. It added that the process of electing a replacement had begun, with a new board member set to be elected at the Skanska Annual General Meeting in 2022.
Operations Update
From January to September 2021, Skanska posted revenues amounting to $11.4 billion, a 6% decline (adjusted to currency effects). However, operating income increased by 21% to $648.8 million, while operating cash flow from operations amounted to $187.7 million, according to IFRS.
Order bookings from the group's Construction division amounted $12.29 billion – an increase of 6%. The order backlog amounted to $21.8 billion as of June 30,2021. Operating income in Project Development amounted to $342.3 million, while the return on capital employed for the same was 12.1% Return on Equity was 26%.
Danielsson highlighted that all of the company's construction units improved profitability, with Residential Development increasing both volumes and profitability in all markets. Commercial Development also started sizeable high-quality developments during the time period, realising attractive gains. He added that with the company's strong financial position and solid organisational structure in place, Skanska intended to continue the responsible expansion of its Project Development operations, while further improving the profitability of Construction operations.
"Looking ahead, we see society starting to adapt to a new normal, with decreasing uncertainties and market activity picking up. With our strong balance sheet, solid operational steering, and skilled people, we are well-positioned to meet our customers' needs today and tomorrow. During this pandemic, we performed a strategic review to further sharpen our strengths, competitiveness and customer offering," he said.
Sustainability
In September 2021, Skanska announced that it was updating its climate target to include a reduction of its carbon emissions by 70% by 2030, with 2015 as the base year. The update to the previous target, which was 50% by 2030, is a result of a need to drastically increase the pace towards a carbon-neutral society, and because Skanska has already reduced carbon emissions in its own operations by 40% compared with the base year 2015 through its goal-oriented initiatives, the company said.
It added that the Group's revenue has increased over the corresponding period and that the overall goal for carbon neutrality by 2045 remains in place. For projects developed by Skanska, the target is a 50% reduction in emissions in the value chain by 2030, compared with 2020, it added.
The company also joined the climate initiative Leadership Group for Industry Transition (LeadIT) last year, which was launched by the governments of Sweden and Indian at the UN Climate Action Summit in 2019. The initiative brings together countries and leading companies committed to action in order to achieve the Paris Agreement. 
Technology Focus
As part of its commitment to achieving carbon neutrality, Skanska is investing heavily in the research and development of innovative net zero solutions, while using data and analysis to find insights that will drive the transition toward low-carbon production.
In an effort to ensure transparency on carbon emissions, the company has developed an online tool in conjunction with industry partners – Embodied Carbon in Construction Calculator (EC3) – which collects carbon emission data from thousands of building materials, allowing building developers, designers and contractors to see the potential impact of their projects and to compare materials to find ways to reducing embodied carbon.
EC3 was co-conceived by Skanska USA and C Change Labs and initial funding and piloting came from Microsoft, MKA Foundation, Charles Pankow Foundation, Interface, and Skanska USA. The Carbon Leadership Forum incubated the tool up to public beta launch in November 2019 and in January 2020, Building Transparency was formed to continue the management and development of EC3, as well as provide the resources and education necessary to ensure its adoption.
Skanska has also built a concept for energy positive buildings in Norway, where through solar energy harvesting and thermal solutions, the building produces enough energy to cover its whole lifecycle, while sharing its overflow with other buildings and to power electric buses. 
Skanska also continues to invest in innovation services, with the company actively pursuing emerging technologies in the construction industry, such as Reality Capture, Immersive Experiences, BIM Analytics, Advanced Visualisation, Unmanned Aerial Systems and Prefabrication and Industrialisation, amongst others.
Corporate Outlook
Skanska has enjoyed a strong start to 2022, having begun the year by divesting a portfolio of two office projects in Wroclaw and Krakow, Poland for $145.7 million. The buyer is Stena Real Estate and the transfer of properties is scheduled for Q2.
Also in Poland, the company has signed a lease agreement with a multinational company for approximately one third of its Nowy Rynek E – the fourth office building in a mixed-use project in Poznan, Poland, which is also scheduled to be completed in Q2.
Furthermore, as part of a joint venture with Traylor Bros, the company has signed a contract with NJ Transit to build the Portal North Bridge replacement in Hudson Country, New Jersey, USA. The total contract is worth $1.5 billion, and Skanska's share is worth $1.09 billion.
Towards the end of 2021, Skanska signed several high-value contracts for projects in Europe, UK and the US, including the expansion of multinational company's head office in Stockholm, a data centre in London, UK, and a casino in USA, amongst several others.