Skanska reveals embodied carbon calculator reduces emissions by 30%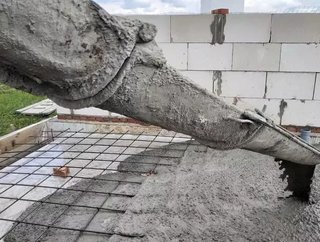 Skanska USA has revealed positive results from the use of theEmbodied Carbon in Construction Calculator (EC3) was designed in partnership with Autodesk...
Skanska USA has revealed positive results from the use of theEmbodied Carbon in Construction Calculator (EC3) was designed in partnership with Autodesk, Arup, the Carbon Leadership Forum, Katerra and Microsoft, among others. 
The ground-breaking tool calculates carbon emissions embodied within building materials; democratising data and providing transparency in pursuit of the Paris Climate Accord's aggressive global carbon reduction targets.
The EC3 tool, which was initially conceived by Skanska and developed with C Change Labs, was jointly seed-funded by Skanska and Microsoft - who determined that a collaborative, open-source solution was the optimal path toward maximising the impact of this tool in reducing global carbon emissions.
Until now, due to lack of data or data too complex to evaluate, few tools or benchmarks were available to facilitate awareness of the embodied carbon opportunity—which is to reduce the carbon footprint of a structure even before it is made operational.
"It may not matter how efficiently we operate our buildings over time if we don't immediately address the carbon embodied in what and how we build," said Skanska USA Chief Sustainability Officer, Beth Heider, FAIA. "We have only a short time to actionably reduce carbon emissions as a society. With our benchmarking and the EC3 tool, we more fully understand the emissions footprint of how and what we build, and can chart an urgent course toward its reduction."
SEE ALSO:
Skanska's Bank of America Tower development earns LEED Platinum
Japan partners with Wyoming Infrastructure Authority to test making concrete from coal emissions
Skanska USA awarded three new contracts worth $300mn
Read the latest issue of Construction Global here
Skanska USA's investment in addressing the embodied carbon challenge began in 2016, through its ongoing internal Innovation Grant program. Stacy Smedley, regional director of sustainability for Skanska's building operations based in Seattle, Washington, received funding to research and establish embodied carbon benchmarks in partnership with the University of Washington's Carbon Leadership Forum. 
Skanska partnered with software developer C Change Labs to develop a solution that would enable the building industry to easily access and view material carbon emissions data, allowing them to make carbon smart choices during material specifications and procurement. Initial development was jointly seed-funded by a second Skanska Innovation Grant, and by Microsoft, a Skanska client.
In 2018, Skanska and the EC3 tool's co-creators determined that an open-source platform was the optimal path toward maximising the impact of this ground-breaking tool in reducing global carbon emissions. To accelerate development of this solution, The Carbon Leadership Forum has and continues to incubate the project with strong leadership and financial support from the Charles Pankow Foundation, MKA Foundation, Autodesk, Interface and more than 30 other industry leaders.
"Until now, the building industry has not had a way to assess our supply chain through the lens of their carbon impact," said Smedley. "Not only does the EC3 tool leverage how we naturally plan and estimate our work, it allows us to build for a better society by empowering our industry to reduce its carbon footprint and create a more sustainable future."
Announced today as a limited pilot, the EC3 tool is an open-source database of construction material information based on environmental product declaration (EPD) data, searchable by material performance requirements and design specifications; project location; and global warming potential. There are over 16,000 materials in the database, including concrete, steel and gypsum.
Using the EC3 tool, contractors, owners and designers can work together to examine data for common building materials and create an overall embodied carbon footprint for a project. This new method allows stakeholders throughout the entire construction ecosystem to understand the potential environmental impact of a project, which can lead to more informed decisions throughout the building process.
During the ongoing pilot period of the EC3 tool, participating development projects are realising embodied carbon reductions of up to 30%. These emission reductions are achieved without significant additional financial impacts for piloting companies, and in most cases are cost neutral.