Sustainability is in the air in the HVAC industry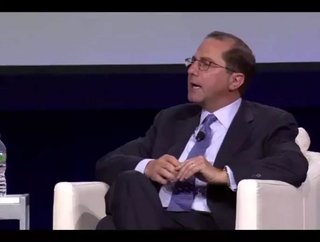 With more than 56,000 members spanning 132 countries, it's fair to say ASHRAE has seen it all when it comes to HVAC (heating, ventilation and air cond...
With more than 56,000 members spanning 132 countries, it's fair to say ASHRAE has seen it all when it comes to HVAC (heating, ventilation and air conditioning),  and is more than qualified to live up to its motto: "Shaping tomorrow's built environment today".
ASHRAE was formed as the American Society of Heating, Refrigerating and Air-Conditioning Engineers by the merger in 1959 of the American Society of Heating and Air-Conditioning Engineers (ASHAE), founded in 1894, and The American Society of Refrigerating Engineers (ASRE), founded in 1904.
ASHRAE's President Bjarne W. Olesen reveals the organisation's continued success relies on strong partnerships that allow it to foster collaboration and offer guidance. "Alongside the Air-Conditioning, Heating, and Refrigeration Institute (AHRI) and the US Department of Energy (DOE), we have collaborated to fund vital research to expedite findings and establish a more robust fact base about the properties and the use of flammable refrigerants," says Olesen. "This $5.2mn investment will provide the technical knowledge needed to facilitate and accelerate the safe use of these refrigerants as well as identify any additional climate-friendly alternatives. Of the total, DOE is contributing $3mn, ASHRAE $1.2mn and AHRI $1mn."
Allied to this, ASHRAE and UNEP (United Nations Environment Program) have paired up to launch new eLearning courses to help developing countries better understand and implement the Montreal Protocol as it relates to conventional and low-GWP refrigerants. ASHRAE also develops partnerships through its Associate Society Alliance (AASA) which brings more than 60 HVAC&R (heating, ventilation, air conditioning & refrigeration) societies from around the world together to unite the global built environment.
"AASA creates a powerful force addressing global issues such as climate change and indoor air quality and allows us to speak with a larger, more influential voice on the global stage," asserts Olesen, who believes ASHRAE are taking the lead in developing tools to look at new and existing facilities to see if they are performing as intended. He notes this trend towards supporting sustainability in the industry is not just from a HVAC standpoint, but focused on total building operation. "Also, data analytics and big data solutions have gained popularity within the HVAC industry as equipment becomes more digitised. Data analytics effectively improve processes that maximise human comfort, air quality, energy efficiency and preventative maintenance of HVAC systems," he adds.
ASHRAE provides support for the construction industry with six certification programs. Among these, its High-Performance Building Design Professional (HBDP) is an ANSI-accredited certification programme that validates competency to design and integrate sustainable HVAC&R systems into high-performing buildings. What is the biggest challenge to meeting this need? "Cost definitely should not be a barrier," maintains Olesen. "Consider the life cycle of a building. The initial construction cost is only 2%, with 6% representing the operational costs and only 1% representing the energy costs. The largest cost is the building occupant (indoor environment) and their behaviour. Understanding occupant behaviour will help our industry improve designs to reduce energy consumption in building and better meet occupants' needs."
To rise to this challenge Olesen believes what sets ASHRAE apart from other professional societies and associations in the industry is a robust research programme. "ASHRAE's Handbook series, technical programs, standards, and special publications all utilise the results of research conducted through ASHRAE funding," he says. "We conduct timely research on a global scale to remain the foremost, authoritative and responsive international source on the interaction between people and the indoor and outdoor environment through the operation of HVAC&R systems in buildings and other applications."
ASHRAE recently received the prestigious Partnership Award from the UNEP Ozone Secretariat for its "extraordinary commitment and contribution to the progress and achievements of the Montreal Protocol on Substances that Deplete the Ozone Layer". It has also released an Advanced Energy Design Guide for K-12 School Buildings – Achieving Zero Energy, the first in a series of guides tailored to the design and creation of zero energy buildings. The guides are being developed in conjunction with the American Institute of Architects (AIA), the Illuminating Engineering Society (IES) and the US Green Building Council (USGBC) with support and funding from the DOE through the National Renewable Energy Laboratory (NREL). ASHRAE also published its Green Guide to help unify industry efforts.
However, Olesen admits there is much more education needed: "While commercial buildings may look quite similar around the world, there are huge differences in residential buildings in both design and building technologies. Therefore, it is impossible to establish guidelines that cover the breadth of residential buildings worldwide.
"However, we are facing this challenge head on. One way we will extend this effort is by enabling regions or chapters to develop locally-specific guides with support from our Technical & Standard Committees and headquarters. We need to obtain a much better understanding of occupant behaviour so we can address it in design, control and user feedback, as it significantly influences both the indoor environment and energy usage."
What are ASHRAE's sustainability goals for 2018 and beyond? "We expect NZEBs (Nearly Zero Energy Buildings) by 2030. That goal is within reach," pledges Olesen. "But it will take a concentrated effort by partners representing every sector of our broad, global industry. Europe appears to have embraced the vision earlier and has a head start on making that vision a reality. Energy costs in Europe are much higher than in the United States, which created an economic driver for their success, a success that needs to be applauded. Asia is moving rapidly towards an NZEB future, but probably has the most ground to cover for a variety of reasons. A compelling argument can be made that our significant successes over the past nine years shows conclusively that we are on the right path and that the goal of an NZEB future is attainable."
To that end, ASHRAE has unveiled a powerful energy management tool. Building Energy Quotient (Building EQ) accurately and reliably evaluates the energy use of a building and compares that energy use to a similar building stock in a similar climate zone. "Building benchmarking and disclosure is a necessary first step in this process so building owners know with precision how much energy their building is using and its potential for further energy conservation," explains Olesen. "Once an owner is empowered with this knowledge they can make informed decisions consistent with their needs and expectations."
Highlighting the dramatic decrease in photovoltaic pricing and advances in battery technology in the automotive industry, Olesen points toward a future where electrical energy will be produced inexpensively on an immense scale, further enhancing sustainability: "Coupled with advances in building information modeling software, technology will allow us to design, construct, operate and maintain buildings at much lower energy levels to achieve NZEBs while maintaining the needed levels of human comfort and indoor air quality."
Olesen predicts that technology, and the increased use of renewables, will be the biggest drivers of the HVAC movement towards sustainability. "ASHRAE will play a key role in accelerating the use of innovative technologies," he confirms. "As a global society with members all over the world, we can provide and disseminate knowledge from one part of the world to be used the world over. The HVAC industry has an opportunity to serve as a catalyst to building owners and designers, encouraging the achievement of sustainability goals. An ASHRAE-certified building provides builders credible, reputable recognition in the marketplace."