The rise of Construction 4.0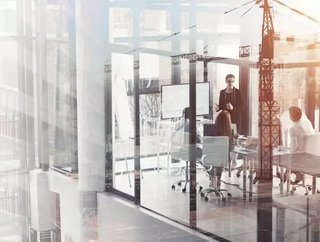 Leigh Jasper, CEO of Aconex and a founding member of the Global Industry Council (GIC), discusses the rapid transformation within construction and why n...
Leigh Jasper, CEO of Aconex and a founding member of the Global Industry Council (GIC), discusses the rapid transformation within construction and why now is the time for change.
As the construction industry continues to modernise at an incredible rate and seeks out new ways to collaborate, what are the implications of such rapid transformation? What do businesses really need to know about increased digitisation and technological adoption? And just what are the barriers preventing the industry from keeping pace with innovation in other sectors such as manufacturing?
It is questions such as these that form some of the most important talking points within construction today and their answers could provide the insight that will represent a future that is cost-effective, time rich, technologically secure and sustainable.
As CEO of Aconex, the world's most widely used cloud collaboration platform for construction, engineering and infrastructure projects, Leigh Jasper is well positioned to interrogate, and help navigate, the shifting landscape of the construction industry.
In the beginning
Starting out over 15 years ago, Aconex's mission was to digitise, streamline and automate the way businesses approached their construction projects. Fast forward to the modern-day construction industry and Jasper has noticed a sea change in attitude towards digitisation and technology. "When we started we focused on more basic processes in the industry, but what has happened in due course is that a wave of digitisation has gone through construction," Jasper tells us. "What we do with our customers now is to help them digitise their supply chain and their various processes. These days that includes everything from document distribution to drawings and plans, 3D modelling, managing 3D design and all the various elements that go with that, as well as workflows and processes around approvals. All of this is happening pretty rapidly in construction at the minute."
At the forefront of this rapid learning curve is the increased move towards digitisation – and it's clearly having a tangible impact. Would Jasper agree that such trends are making things like the supply chain more visible, for example? "Absolutely," he says emphatically. "Looking back to the hard copy days, if I produced a design, I'd have to get various pieces of information approved by numerous different parties then it would go off to multiple engineers before it would come back to me. It's hard to maintain visibility of where everything actually is in that process."
As part of the move towards digitisation, Aconex and Jasper have identified cybersecurity as another area that bears closer scrutiny. The low rate of tech adoption in the industry impacts an organisation's growth and revenue, but it also highlights that cyber safe security most likely needs to be incorporated into its processes. It's this desire to help businesses that led, in part, to Jasper becoming involved with the Global Industry Council (GIC).
The GIC
Beyond the need for increased supply chain visibility, universal use of digital cockpits and tighter budget controls, Jasper maintains there are other elements that need to be considered for better project management. To help businesses better understand these requirements, Jasper was instrumental in the formation of Global Industry Council. "The GIC was all about bringing together the very biggest companies and leaders in the construction and engineering space to work out what issues were facing our industry and how we could deal with them. There were five key areas that we discovered:
"Integration across the eco system – mainly how do you integrate different companies and use digital tech to do that much more effectively? 
"Standardisation – how do I make sure I have processes that have consistency and a standard way of doing things across the industry? 
"Digital talent – how do you build the right talent for your organisation?
"Adoption – once you start on a path or a vision around a digital future you then have to drive tech adoption. 
"Return on investment – this is the toughest one. How do you show that investment in digitisation is paying off?"
Heading in the right direction
Clearly digitisation and technology adoption are going to require a change management process, and that will take a number of years, but is the construction industry making strides in the right direction? And what do businesses need to do to keep pace with the likes of manufacturing sector? "It's about the repeatability of processes. If you think about manufacturing, there's a production line and a set of suppliers who will deliver products over a period of time. But what happens in construction is that it's all very bespoke.  Every project is different," says Jasper. 
He also adds that, as far as digitisation goes, it's not purely about processes: "For example, with manufacturing you can control the environment because a lot of it is happening in a plant and you can set up production lines etc., but in construction it's different," he tells us. "Say you've got a project in the centre of London. You have very little control over that environment because you have to interact with government, the general community and the site itself. You may have different sites too, so how do you get the digitisation out to each of your sites?"
While all of these elements feel very much like challenges, Jasper views them more as opportunities for greater change. "Construction is one of the lowest adopters of IT, so why don't we lift the general 1% or 2% spend on it to 5% and we'll see a massive benefit to the industry."
A time of change
With Industry 4.0 and increased implementation of machine learning, AI, drones, sensors and predictive analytics, it's an exciting time to be involved in construction, according to Jasper. More than that, he's keen to dispel the idea that people within the industry are reluctant to adopt technology. "Look at mobile phones. People in construction were some of the first to start using them. These are practical people so if you can show them something works they'll get on board. These are people who are rapidly changing with the industry because they can see the benefits."
Finally, by way of a word of caution, Jasper does suggest that increased adoption of tech, including cybersecurity, is key to businesses surviving. "We're seeing some companies going out of business because they didn't have control of their projects. Digitisation is also about mitigating risk and that's one of the biggest problems you can face in our industry – when a project goes off the rails. Anything you can do that will give you visibility will save you time and money."