Thornton Tomasetti: Net Zero and the construction industry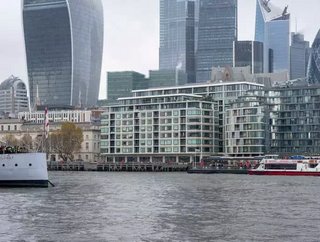 Achieving net zero goals in construction and design requires further regulation that must focus on both operational energy efficiency and embodied carbo...
Achieving net zero goals in construction and design requires further regulation that must focus on both operational energy efficiency and embodied carbon, argues Thornton Tomasetti's Sustainability Lead Duncan Cox.
This year we have seen a huge rise in political, public and industry attention toward climate change, with the global emergency dominating many of the headlines. As a result, the UK government committed to becoming net-zero by 2050. But what does this mean for the construction industry? 
Following the net-zero targets announced by the government, the UK Green Building Council (UKGBC) released a framework definition for net-zero carbon buildings to provide the industry with clarity on how to achieve net-zero carbon in construction and operation. The building sector currently contributes to approximately 40% of global greenhouse gas emissions (source AIA2030) highlighting the crucial role our sector must play in targeting net-zero carbon.
Targeting 2030
More recently, structural engineers and architects across the UK have declared a climate and biodiversity emergency, with firms across the country committing to strengthen working practices to create structural engineering outcomes that have a more positive impact on the world around us.And now, net-zero is becoming an electioneering buzz-word with leading opposition political parties declaring an intent to get to net-zero by 2030.  
Before we explore the challenges we face in achieving net-zero carbon and the benefits that can be achieved, it is important to clarify what is meant by 'net-zero'. The definition varies across the industry and there are various forms of emissions that must be considered by those working in the industry: operational carbon and embodied carbon. 
The past few decades have focused heavily on operational carbon in construction, which refers to the carbon emissions generated through regulated and unregulated use of lighting, heating, aircon and ICT. We're seeing buildings becoming more operationally energy efficient over time, and sourcing power from on-site and/or off site-renewable energy sources - with 'net-zero energy buildings' becoming increasingly common. My concern, and one that is shared by many others, is that the definition of a net-zero energy building often neglects to consider the other form of carbon emissions - embodied carbon. Embodied carbon refers to carbon dioxide emitted during the manufacture, transport and construction of building materials, together with end of life emissions. In order to deliver net-zero buildings that are truly sustainable, we must always consider the whole life carbon of the building from the outset.
My belief is that a target date of net-zero by 2050 is too late in the future. For too long we have seen targets for the future set and ignored, as the deadline is beyond the life-time of those settings the targets. To instigate real change, we need to move swiftly. 
In order to achieve net-zero carbon goals we need to educate our politicians and planners. Whilst it is fantastic that net-zero carbon goals have been put firmly on the mainstream agenda in light of Labour's recent declaration of zero-carbon by 2030, it is imperative that all forms of carbon are considered when enforcing new regulations. Focus for Labour is on 'triple glazing' for all new housing and we must be certain that this is the most practical solution. An efficient façade may load a project with unnecessary embodied carbon which takes years to pay back through operational energy efficiency.
Read the latest issue of Construction Global here
Embodied Carbon Regulation
We also need to push for regulation. Whilst there are building regulations for the operational carbon performance of a building, there is no regulation which specifies the use of embodied carbon from the outset of planning. Through regulation and the desire to tackle climate change I think there will be huge demand on embodied carbon reductions in the very short term. It is becoming increasingly regular for major developers to approach us at Thornton Tomasetti asking how they can make reductions, and I have been personally involved in a number of initiatives to ensure there is embodied carbon regulation at government level. The London Energy Transformation Initiative (LETI) is a network of over 250 built environment professionals that are working together to put London on the path to a zero-carbon future. The voluntary group provides guidance for both designers and planners to help them achieve net-zero, and they are making huge strides to reach targets by 2030. 
Pressure needs to be placed on manufacturers to give designers more material options that are not 'green taxed', and developments and products need to be rated on their embodied carbon performance and not just their operational performance.We need to put pressure on standards committees to review codes that force over-designing and the over specifying of materials. 
Future Focused
Whilst arguments against net-zero whole life carbon tend toward a fear of the unknown, we can still think about the future. There is no one-size fits all solution, what may work on one project may not be the same elsewhere. It is important to get buy-in from everyone on the team that you are seeking to achieve a low-carbon structure, and taking advantage of periods of value engineering is really important. Traditionally an area where sustainable measures are dropped, this is now key to helping to reduce the embodied carbon load. 
Typically, at Thornton Tomasetti we can achieve a 10-20% reduction of embodied carbon below project baseline; however, in more aggressive projects we have managed to achieve a 40% reduction. At Thornton Tomasetti we have been collecting the embodied carbon data for all of our structural projects over the last eight years. We know that for most building types we must focus on slabs as the biggest contributor to embodied carbon. We know that green rating systems have a low impact on reducing the embodied carbon, and we are embracing technology by developing tools that help us quickly quantify the carbon in our projects at concept and design stage. This means that our engineers can have live feedback reporting to them on the carbon levels in their projects, as they make design choices and changes. 
Every building we design, we ask the question 'what will this building be in 100 years-time?' and we design accordingly, through soft spots in slabs to unconventional grid systems. The data we have collected has been shared to the wider industry so that we can begin to understand how much embodied carbon we find is associated to the materials in our projects. It is a database of information that has been the backbone to a number of academic studies and has led to the growing awareness and importance of embodied carbon whilst fuelling debate on how we can achieve reductions in our designs.
Thornton Tomasetti's embodied carbon measurement tool is expected be released to the industry and public for free by the end of the year. Created for use in the Revit environment, the new tool is customised for structural engineers for embodied carbon optimisation, allowing users to measure how they are doing while they in the midst of working on a project.
We were delighted to recently sign up for the UK's Structural Engineers Declaration of Climate and Biodiversity Emergency. It is through groups like that we are able to collaborate with our peers who have a mutual understanding that we must act quickly and radically. We must work openly and collaboratively to reach our shared goals and we encourage all to get in touch if you are interested in our research.
About the Author
Duncan Cox is a London-based senior associate at Thornton Tomasetti whose role encompasses all areas of sustainability in construction and design while working closely with both the US Green Building Council and UK Green Building Council raising awareness on the work that needs to be done to meet the challenges of greener approaches to construction.
Thornton Tomasetti optimised the design and performance of structures, materials and systems for projects of every size and level of complexity. An employee-owned organisation of engineers, scientists, architects and other professionals collaborating from offices worldwide, it supports clients by drawing on the diverse expertise of its integrated practices. Thornton Tomasetti is committed to being a sustainable and enduring organisation and the global driver of innovation in the industry.