Travis Perkins joins Disability Confident Scheme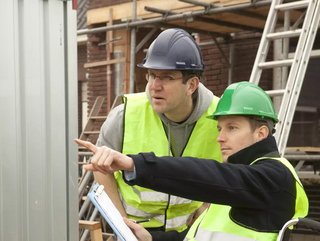 As part of its Disability Confident Level 1 membership, Travis Perkins has committed to recruitment, workplace and training criteria
Travis Perkins has joined the Disability Confident scheme run by The Department for Work & Pensions which encourages companies to improve how they recruit, retain and develop employees with disabilities and long term conditions.

As part of its Disability Confident Level 1 membership, Travis Perkins has committed to ensure its recruitment process is inclusive and accessible, that adjustments are made to accommodate colleagues with disabilities and long term health conditions, and to provide employment, workplace and training opportunities.

We acknowledge that creating a more inclusive environment which celebrates and nurtures diversity will be crucial to our future success as a business and as an industry. Whilst we have started to put disability on our leadership agenda, joining the Disability Confident scheme will help us accelerate change by making new connections, gaining access to information, support and guidance and other activities that will help us improve.

"This is about eliminating stigma and removing the barriers that might be preventing our colleagues from realising their aspirations, so we create a workplace that is fully accessible and where everyone can thrive," said James Mackenzie, Managing Director of Toolstation and Group Leadership Team Sponsor for the Travis Perkins Group's Ability Network.
Membership of the Disability Confident scheme follows Travis Perkins' announcement earlier this year of its commitment to disability inclusion after joining The Valuable 500 in 2020, to make the business fully accessible to colleagues, as well as customers and suppliers, with disabilities and long term health conditions; both seen and unseen, over time. 
Inclusion for employees with disabilities is becoming a priority at Fortune 500 companies, start-ups, non-profits and academic institutions but organisations often fail to leverage the talents of workers with disabilities, according to a report from Bentley University's Center for Women and Business (CWB).
Disability inclusion 'is worth investment'
To mark US National Disability Employment Awareness Month the report, Inclusion for Disability, Mental Health, and Wellbeing in the Workplace , highlights relevant research and interviews with thought leaders, employees, and executives engaged in disability inclusion and presents strategies to nurture disability inclusion.  
"More than a quarter of all people in the US have a disability, and organisations leading in disability inclusion can leverage a larger talent pool and create new avenues for innovation and profitability," says report author and CWB Advisor Trish Foster. "Yet only 31% of people with disabilities in the US are employed compared to 75% of people without disabilities." 
Most disabilities – about 62% – are invisible, making it harder for employees to disclose and seek accommodations. Common unseen disabilities include autism spectrum disorder, diabetes, ADHD, dyslexia, learning differences, memory issues, chronic pain or fatigue, and disabilities related to mental health.
"Disability inclusion is worth the investment," Foster added. "Data shows that organisations working actively to employ and support people with disabilities outperform peers across an array of metrics such as higher shareholder returns, more inclusive products and services going to market and lower voluntary turnover rates."