UK Government omits retrofit commitments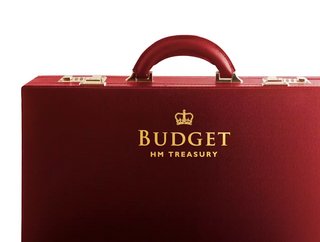 Chancellor Rishi Sunak's decarbonisation pledges are welcome but the Budget didn't cover retrofitting existing buildings says RICS
The £3.9bn pledged to decarbonise homes and offices in the UK Budget announced yesterday is a good start but there was no mention of retrofitting existing buildings, according to a RICS statement.
It says the need to retrofit, rather than demolish, existing buildings is "key to unlocking net zero carbon emissions for construction in Britain", ahead of the UN COP26 Climate Change conference, which starts on Sunday in Glasgow. The Scottish city alone has identified 428,000 properties which need to be retrofitted and "further steps" for 886,156 properties in the region (click here). 
Elsewhere, the £5 billion for cladding replacement – which we knew was coming since February – will give more leaseholders greater peace of mind that their homes will be made safe but it is still well short of the £15 billion needed that is estimated to fix every building, RICS added.
The additional funding of £11.5 billion in the Affordable Homes Programme in England from 2021-26 to help build up to 180,000 new affordable homes – with 65% of funding for homes outside London - is welcome, RICS added.
The next phase of business rates relief is also welcome, but this seemingly "endless tinkering" underlines the need for a longer-term reform to support high streets and help restore them into the thriving commercial centres that communities want to be proud of.
"The devil will be in the detail and our surveyors will need clear, unambiguous guidance from government to help businesses to make the most of this new support," it said.
Simon Cox, Managing Director and Founder of independent land agency, Walter Cooper, said The Residential Property Development Tax (RPDT), due to take effect next April, is in effect a cladding tax on 'land banking'.
"Far from laughing all the way to the land bank, housebuilders are desperately trying to navigate the planning systems for faster, better results for all, but often faced with red tape around every corner, slowing down the entire process. This tax simply feeds in to the myth of the greedy developer who buys up all the land then sits on it for decades waiting for prices to increase."
He added while the Government forges "a sledgehammer to crack a very small nut", the plan could actually have the opposite of the desired outcome.
"Either they will drive down the prices they are willing to pay for land (so landowners may think twice about selling) or they will pass the hit on to home purchasers – the already hard-pressed first-time buyers. Alternatively, investors may simply vote with their feet, putting their funds into a different industry with a less regressive tax regime. Some housing associations and landlords are already being forced to cut development plans due to fire safety spend. Building safety costs mean one in 10 affordable homes will not be built, yet another blow to meeting our new homes targets."
On the matter of 'going green', he said the entire property industry feels the responsibility to build sustainably, and he would "hazard a guess" that nine out of 10 buyers wants to buy green, however it's all cost prohibited.
"Currently, green homes are too expensive to build, and too expensive to buy," he said. "As technology and manufacturing in the green sector improves over the next decade, the scales may start to shift, but as it stands the numbers don't work. We need to get the manufacturing process significantly cheaper. Retro-fitting green boilers is so much harder than adding in tech solutions on new builds as part of the build. Fix the problems of the future before trying to fix the past or we will continue to cause ourselves problems."
Jamie Johnson, CEO of FJP Investment, said while the Budget may seem light on the property front, if anything this is a testament to the market's resilience and strong performance throughout the pandemic.
"As the property market resets after the hectic stamp duty holiday period, limited state interference is likely to be well received by the industry," he said. 
"Taking in the bigger picture, there are definitely some positives to be taken from today's speech. After all, given other areas of the economy are in need of more urgent Government support, we are fully behind the levelling up agenda and the Chancellor's £1.7 bn funding commitment to address regional disparity.
"Targeted action is needed to address the UK's longstanding regional inequalities, which have only deepened in the face of the pandemic, and a greater investment in infrastructure and skills will be key to addressing the longstanding 'North-South' divide, accelerate growth and unlock the investment potential of key cities and urban areas across the UK. Property markets across the North of England and Midlands, for example, will benefit from the money being ploughed into regional economies, job markets and productivity."
Commenting on Brownfield residential development investment and £65m funding pledge to digitise the planning system, Hugh Gibbs, Co-founder of SearchLand said: "This country doesn't have enough homes. The UK's affordability crisis has been building for decades and there is an urgent need to deliver more high-quality affordable housing, but the pace of construction is failing to meet demand. As such, the Chancellor's funding pledge to encourage brownfield residential redevelopment across over 100 areas is a positive step in the right direction, but there needs to be a concerted effort from the government to ensure the homes are fit for purpose and affordable for those in need."
Jon Slowe, Director at Delta-EE, said the Budget has shown a shortage of commitments that will bring the UK's energy policy in line with its ambitious sustainability targets. "With the current energy price crisis hitting consumers hard, no commitments were made to improving the energy efficiency of UK homes. By failing to invest in energy efficiency, the government has missed an opportunity to support an effective, sustainable and long-term approach to dealing with the energy crisis."
From April 1 2022 the National Living Wage will increase by 6.6% to £9.50 an hour. 
The government also pledged to increase apprenticeship funding in England to £2.7 billion in 2024-25 and continue to invest over £900 million for each year of this Spending Review across the UK on work coaches to ensure Universal Credit claimants receive the best support to find employment. Other commitments include:
Over £2.6 billion for the UK Shared Prosperity Fund over the Spending Review, focused on helping people into jobs and get on in life across the UK
£560 million new funding for youth services in England over the next three years, enough to fund 300 youth clubs
£205 million new funding to build or transform up to 8,000 modern community football pitches across the UK