UK offsite housing market growth slows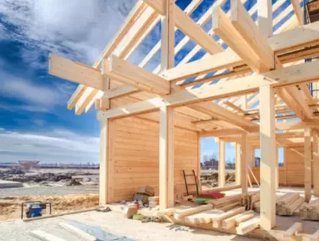 The UK offsite housing market grew by around 6% last year - half that of 2019 - but pandemic pressures aside, the sector's outlook looks strong
The UK offsite housing market grew by around 6% at manufacturers sales prices last year although this was lower than the 2019 estimate of 12%, according to a new AMA Research report.
The slowdown is due to the impact of the pandemic throughout 2020 which caused a decline of around 11% as a result of distribution issues and site closures at the peak of restrictions.
While there is still an ongoing shortage of homes, especially across England, there has been an increase in the capacity for offsite housing manufacturing as well as the number of systems with quality assurance.
The availability of quality assurance and warranties for offsite housing systems is key to growth especially considering the broad lack of which has up to this point been a barrier, the report notes, and there has been an increase recently in the number of firms and propriety offsite housing systems which are obtaining BOPAS certification and/or NHBC or other provider warranties.
Key areas where offsite methods are particularly well suited are large scale build to rent and affordable housing developments.
Alex Blagden, Senior Market Research Analyst at AMA Research and editor of the Offsite Housing Report, said offsite construction is key to accelerating the development of affordable homes, both social housing and build for sale properties.
"Many factors are driving up both demand and supply, among the most important being the urgent need to increasing affordable housing supply; a chronic shortage of skilled 'wet' trades; an increase in offsite housing manufacturing capacity and an increase in the number of firms and proprietary off-site housing systems obtaining BOPAS (Build off-site Property Assurance Scheme) certification and or NHBC or other providers warranties," he said.
Where timber frame has always taken the majority share in the offsite construction market, there will now be growth in demand and the use of volumetric and closed panel systems. Particularly as there are now several large factories that have recently started operation. These factories are capable of producing 2,000+ units per year.
The growth in automation continues to disrupt tradition manufacturing and design processes.
Companies such as Admares are digitalising and productising the manufacturing of buildings, developing technology which allows whole buildings to be mass-produced at a factory by assembly line operators without any need for conventional construction labour. It recently announced a tie-up with Kuka, which will supply the robotic automation systems and production lines for new Admares smart factories.
Prefabrication and off-site manufacturing have been around for a long time in construction, but the combination of lighter-weight materials, digital planning and production technologies could enable the industry to attain new levels of quality, variability, and efficiency, according to McKinsey.
A 2018 survey of UK home builders found that 40% were already investing in manufacturing facilities or intended to do so in the near future. In Scandinavia, 45% of housing is currently built using off-site manufacturing.
"The next step in the transition to efficient off-site manufacturing involves integrating automated production systems - essentially making construction more like automotive manufacturing," it notes.