World Cement Association highlights 3 key issues at COP26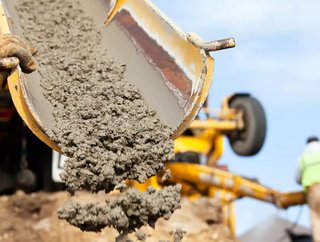 CEO Ian Riley will this week call on governments at COP26 to adopt measures that will accelerate low-concrete growth
World Cement Association CEO Ian Riley will this week call on governments to take action in three specific areas to accelerate the decarbonisation of an industry that contributes 7% to global emissions.
The three key elements requiring government action are:
Promoting a market for low-carbon concrete by encouraging its use in publicly-funded building projects
Reviewing and updating product standards to allow low-carbon concrete to be used in a wider range of applications
Creating the right market incentives for developing and using low-carbon cement and concrete technologies, via carbon pricing, subsidies or other economic mechanisms
Riley said the pathways to net zero will be different for every cement plant but there are a few key measures which governments can adopt that will have a rapid and lasting impact on the pace of global uptake of all these measures.
"They can be implemented at low cost and will stimulate innovation and rapid scaling of new technologies. For governments looking for effective measures they can take today that will help deliver major and lasting emissions reductions in the next decade, the cement and concrete industry is a great place to start."
The Mission Possible Partnership (MPP), an organisation dedicated to decarbonising seven of the hardest to abate industries, is releasing plans and the estimated costs of slashing carbon emissions for three sectors – steel, shipping and aviation – often ignored in NDC plans.
Together, the three industries emit close to 6Gt of carbon dioxide per year in the global atmosphere, and are critical to limiting global warming to 1.5 degrees Celsius.
Aditya Mittal, CEO of ArcelorMittal, said the MPP sector transition strategy clearly sets out the challenges for the steel industry to decarbonise as well as two illustrative pathways for the sector to achieve net zero.
"The most important message is that we can only achieve the sectors potential with the support and engagement of the full supply chain as well as policy makers and the financial sector. I believe this sector transition strategy can be an important catalyst for harnessing the power of a multi stakeholder approach and enabling the steel sector to achieve its full decarbonisation potential and make a significant contribution to the 2050 net zero target."
A second wave of announcements planned for 2022 will establish industry-backed carbon reduction pathways for the cement, aluminum, trucking and chemical industries which receives today a significant accelerator with the announcement of the The Low Carbon Emitting Technologies initiative (LCET) backed by 10 major chemical companies and supported by MPP.
Betolar, the Finnish materials technology company, recently launched a new partnership with sustainable housing firm TARA, founded by former UN sustainability advocate and pioneer, Ashok Khosla. The Indian market is viewed as a significant growth area for green construction due to rapid urbanisation and growing housing needs in the rural areas. 
Betolar's Executive leading the expansion in Asia, Juha Pinomaa, said: "There is a tremendous appetite for sustainable construction materials in India which we are tapped into through our work with TARA and its mission to develop alternative and sustainable models for rural development, democratising construction from the bottom up."
The 'green concrete market' is expected to increase by US$10.79 billion, at a CAGR of over 8% from 2021 to 2025, according to Technavio.
Along with industrialisation and urbanisation, the growing adoption of sustainable products and rising demand for roads, houses and water retention structures, tunnels and bridges, will be crucial in driving the sector's growth, but it will be hindered by movement restrictions on construction workers.
The rising population in urban areas is creating multiple growth opportunities although the replacement of reduced consumption of natural river sand, natural limestone and clay might impact the business of vendors during the forecast period, it adds.