5 US builds worked on by Turner Construction with BIM technology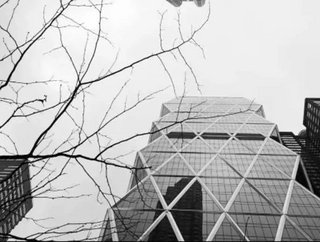 Founded in 1902, Turner Construction has become an international construction company at the forefront of building some of the most iconic, innovative a...
Founded in 1902, Turner Construction has become an international construction company at the forefront of building some of the most iconic, innovative and ground-breaking buildings within America, implementing sophisticated technologies and ensuring all their designs provide increased benefits for local communities.
Technology and upcoming futuristic technologies are at the forefront of the construction industry, with the rise of the Microsoft HoloLens, Oculus technologies and Building Information Modelling (BIM), which has provided increased benefits for designers and architects.
In addition to currently working on the World Trade Center, Tower 2 project in New York, which has currently been placed on hold, we take a look at five top  builds which Turner Construction have built with BIM technology, reducing time, costs and creating increased efficiency within construction, design and engineering.
Sustainability has also become a topic of increased importance within the construction industry, at which Turner Construction have also factored this into all key decisions, becoming recently recognised as a leading green contractor within America, a title the company have held for eight years running, with nearly $6 billion of sustainable works completed in 2015 alone. The company also has received LEED accreditation and ensuring their supply chains continue to explore eco-friendly and options, reducing the level of emissions.
1. Nintendo of America Headquarters: Redmond, Washington, USA
Constructed to LEED Gold standards, the Nintendo of America Headquarters was rebuilt, opening in 2010 and incorporates several sustainable features, becoming home to over 600 employees.
The four storey building incorporates several corporate function rooms, café and restaurant, all with famous Nintendo themed designs, such as Super Mario and Zelda. There is even a Nintendo themed store strictly for employees.
Walkways constructed from bamboo, alongside vents on the doors enable efficient heating and cooling of the building, in addition to implemented heat and motion sensors. This is all supported further through the use of a data center which records the energy efficiency of the build. The most impressive sustainable feature, however, is the roof of the building, which is embedded with Sedum for insulation, besides capturing and draining rainwater.
2. Buerger Center for Advanced Paediatric Care: Philadelphia
Set to officially complete in 2017, the Buerger Center for Advanced Paediatric Care has also received LEED Gold certification, encompassing the largest green roof in the region, spanning over three acres.
The 700,000 square-foot,12 storey build, designed by FKP Architects will provide vital services within the region with a number of speciality and patient clinics, with over 200,000 expected visits annually. Ambulatory care clinics, family waiting areas and world class technologies have also been included.
Turner Construction have been responsible for the excavation of the area, one of the largest within Philadelphia, removing approximately 300,000 cubic yards of rock in the process.
3. Golden 1 Center: Sacramento, California
Opening in September 2016, the Golden 1 Center is one of California's newest sustainable builds, built with the use of BIM technology. Built on land where a previous mall was situated, Turner Construction have been involved in the demolition and construction of the new build, whilst ensuring all remaining infrastructures have remained accessible and functional.
The 675,000 square foot indoor entertainment arena is now home to the infamous Sacramento Kings of the National Basketball Association (NBA) The build has utilised local sustainable materials within California, encompassing sophisticated technologies and eco-friendly features, such as the utilisation of FSC-certified wood and use of solar energy, encompassed within the build's roof structures, obtaining LEED Platinum certification.
4. Hearst Tower: New York
Opening in 2006 and built at a cost of $500 million, the Hearst Tower within New York has achieved LEED Gold, with over 80 percent of recycled steel implemented within its construction.
The 46 storey glass and steel build incorporates 80,000sq metres of office spaces and is constructed upon the original 1928 build, which has become fully integrated within this modern design. Adopting a triangulated 'diagrid' form, the company has reduced their use of steel within the build by 20 percent in comparison with traditional builds.
Turner has been responsible for the builds construction, alongside architects Adamson Associates Architects and Foster+Partners. Heat conductive limestone has been implemented in the flooring of the main atrium, alongside tanks which store rainwater which is captured on the roofs, which is then successfully used for irrigation. Due to its effective heating and cooling system, energy use is reduced by 25 percent in comparison to traditional office builds.  
5. San Diego International Airport Terminal 2 Expansion
Opening in 2013, the $900 million San Diego International Airport Terminal 2 expansion works has ensured that the airport will be able to cater for the 21 million passengers that will enter its doors annually going forward.
With an extra 10 gates and strengthening of current infrastructures, developing three stories within the airport has secured the airports position within the aviation industry for years to come.
Follow @ConstructionGL
Read the October 2016 issue of Construction Global magazine