Bouygues UK selected as contractor for Wales by SEWSCAP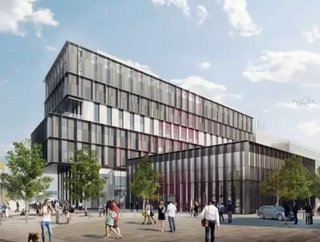 Bouygues UK has been named asone of the preferred contractors for lots 9 and 10 of the South and Mid Wales Collaborative Construction Framework (SEWSCAP...
Bouygues UK has been named as one of the preferred contractors for lots 9 and 10 of the South and Mid Wales Collaborative Construction Framework (SEWSCAP).
SEWSCAP is a four-year public sector construction framework used by 13 local authorities and public bodies for schools and public building works in Wales. Bouygues UK can now bid on public sector projects worth between £10mn and £100mn.
Gareth Williams, Wales Regional Director of Bouygues UK, commented: "This is great news for Bouygues UK in Wales. We already have a proven track record of delivering great projects on time and within budget for local government in Wales and we are very pleased that we can carry on doing so. In fact, this year we celebrated 10 years of creating and delivering state of the art learning buildings in Wales.
"Being on this framework means that the team here at Bouygues UK can continue innovating in construction to create the best buildings for our children, teachers, parents and the communities we live in. Bouygues UK also prides itself on the added value of the community and CSR work we implement when delivering a building, bringing real social value to the projects we work on and maximising the value of the Welsh pound."
SEE ALSO:
Bouygues Construction expands in Australia with AW Edwards acquisition
Bouygues developing green concrete with partner Hoffmann Green Cement Technologies
Bouygues UK names Rob Bradley as new CEO
Read the latest issue of Construction Global here
SEWSCAP draws together the expertise of pre-qualified, experienced small, medium and large contractors to provide various school / public buildings construction works, as well as modular and demountable solutions, between the values of over £250k to £100m. Its mission is to achieve best value arrangements for South East & Mid Wales through competitive procurement, whilst driving regeneration, continuous improvement and best practice. This is achieved through continuous improvement with the involvement of key stakeholders and industry benchmarking.
Bouygues UK is one of the leading construction companies in the United Kingdom.It focuses on sectors where it can add value through the technical expertise, skills and experience of Bouygues UK and the wider global Bouygues Group. These include residential (including social housing, the private rented sector, private for sale homes, mixed-use, care homes and student accommodation); and education (ranging from nursery schools through to higher education) as well as technically complex projects across sectors where the company's expertise can be maximised. Bouygues UK provides intelligent management throughout the entire life-cycle of each project, delivering efficiently and to an excellent standard.