Building to last: 4 reasons why construction firms should embrace sustainability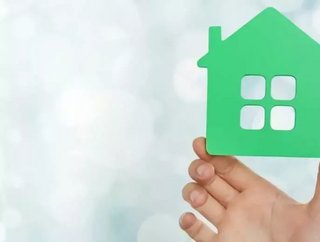 As more homes and businesses go up across the U.S., there has been a focus (especially in recent years) of constructing more energy-efficient residences...
As more homes and businesses go up across the U.S., there has been a focus (especially in recent years) of constructing more energy-efficient residences and offices.
While other countries have been at the forefront of building more energy-efficient homes and businesses, the U.S. has lagged behind at times. That said it doesn't mean there is no effort or hope moving forward.
Building energy-efficient homes, apartments, condos, offices, stores etc. does both the constructor and the habitant good.
For the constructor, they can oftentimes work with cheaper-priced goods (that doesn't mean they are any less productive or safe); meantime, the homeowner or business owner paying for the construction materials and services saves money in the long run too.
Focus on Building to Last and Saving Money
Along with the products and supplies that go into constructing a new home or office, the services needed to run that structure quickly come into play. Lines and other installations must be put in place during the construction process so that the structure is habitable once the owner wants to move in.
There are myriad of energy providers out there, including http://www.directenergyrates.net/, that are able to offer the homeowner/renter or business man or woman residing in a new office deals on energy services.
Among some examples where building to last with an eye on cheaper sustainable energy products and services along with saving money for the long haul can be beneficial:
Reducing your home or office electric bills. These bills (especially for offices) oftentimes prove to be one of the biggest expenses one can pay on a monthly basis;
Giving you additional money for other notable expense. For the business owner, saving money by using more energy-efficient products allows you to not only reduce your utility budget, but also put those savings to other necessities, including employee salaries, health benefits, investments in growing the company and more. Meantime, the homeowner can use those savings to pay down other expenses such as a mortgage, car loan, credit card debts and more;
Lessening your overall carbon footprint on the world – For construction companies, they gain a PR benefit when they're known as a business that tries to reduce its carbon footprint. Using energy-efficient (green) products (see more below) is a great advertising tool, allowing you to open up the door to new business. Meantime, homeowners and business owners also stand to gain when they reduce their carbon footprints. The homeowner or renter not only helps the environment, but they save some money along the way. The business owner will not only save money, but also stand out in the community as a company thinking of the planet;
Using recyclable/sustainable products – Lastly, using energy-efficient products is a great way to lessen the construction impact on the planet. From lighting to insulation to the materials needed for the roof and foundation, there are endless ways to construct a durable home or office and still be kind to the environment. The same holds true once the home or office is up and running, as you (the resident/tenant) can not only do your part, but also encourage family and employees to do their part.
Whether you are currently constructing a new home or office or about to reside in one, think about how your efforts to be more green, especially energy-efficient, can be a win-win for you and the environment.
James Smith covers a variety of website topics, among which include the construction sector and the environment.