Capital projects 'losing billions of dollars' each year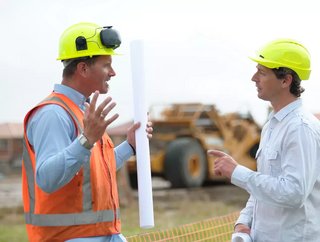 The fourth annual CRUX report from HKA found the total value of claims hit $73 billion and $100 million was the average disputed costs per project
Capital projects are haemorrhaging billions of dollars each year to recurrent, predictable and often avoidable claims and disputes.
That's according to Renny Borhan, CEO of HKA, whose consultancy has undertaken new analysis of claims and disputes across 94 countries.
CRUX Insight 2021 distilled intelligence on more than 1,400 projects to identify the primary causes of overruns approaching half of projects' capital value and three quarters of their scheduled programmes.
The fourth annual CRUX report found the total value of claims hit $73 billion and $100 million was the average disputed costs per project.
The dominant drivers of claims and disputes are: changes in scope, conflicting interpretation of contracts, design failures, and mismanagement of subcontractors.
COVID-19 has caused additional disruption, restricting access to sites and labour, constricting cashflow, and exposing the limitations of contract provisions on force majeure and changes in law.
Beyond Covid, CRUX Insight reports that skills shortages, supply chain disruption, cost inflation, increased market volatility, and the climate crisis are increasing the potential for conflict on projects:
Skills: Over a third of projects (35.6%) were hindered by skills and experience gaps, and associated workmanship deficiencies
Supplies: Late delivery of materials and equipment impacted one in nine projects (11.3%) 
Climate: A tenth of projects (10.3%) were affected by exceptionally adverse weather. Like other global uncertainties, the climate emergency requires recalibration of capital project delivery risks
The industrialisation of construction processes is likely to reduce the number of some types of construction disputes because harnessing the power of technology and data should enable better management of projects, according to Pinsent Masons.
However, new kinds of disputes are likely to the emerge from the move towards industrialised construction and, where they do arise, they are likely to be on a larger, more strategic scale, possibly spanning multiple projects and geographies.
Partner Helen Waddell says disputes could also arise more frequently out of commercial contracts or purchasing agreements where more work is carried out off-site, and net zero carbon requirements may present another challenge.
"For instance, we may see more disputes arising out of a failure to meet standards based on construction or production data available, such as carbon use in production, and/or asset data, such as on energy consumption. This risk should spur on employers and the supply chain to better understand what standards are adopted and how they can be met," she writes.
But off-site manufacturing and standardisation should help to reduce the frequency of defects disputes associated with on-site installation.
"Off-site manufacturing undoubtedly provides a safer, more controlled environment, which brings the significant benefit of reducing health and safety incidents and the resultant investigations and prosecutions that necessarily follow," she adds.