Construction in the cloud with Oracle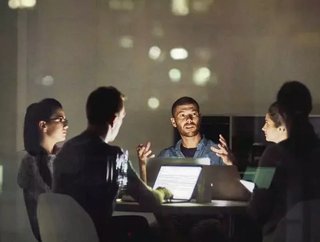 We spoke with a talented trio at Oracle who are at the forefront of the digital transformation of the construction industry - Mike Sicilia (SVP & GM...
We spoke with a talented trio at Oracle who are at the forefront of the digital transformation of the construction industry - Mike Sicilia (SVP & GM at Oracle's Construction & Engineering Global Business Unit), Leigh Jasper (co-founder of Aconex and VP, Aconex Strategy and Operations at Oracle) and Mike Antis (co-founder of Textura and VP, Client Services at Oracle Construction & Engineering).
The genesis of Oracle's expansion into the construction industry started ten years ago and ramped significantly when Mike Sicilia, Senior Vice President and General Manager of the Oracle Construction & Engineering Global Business Unit, joined Oracle as part of the acquisition of Primavera in 2011. "Over the past decade we've grown the business organically," explains Sicilia. "And through further acquisitions (including Aconex and Textura) continued to expand the footprint of our construction solutions from project scheduling to payment, document management, collaboration tools and general business process automation as part of a global business unit for construction and engineering." The Global Business Unit focuses on enterprise project portfolio management solutions for project-intensive industries utilising Primavera's cloud-based SaaS solution P6EPPM - touted as the world's most powerful, flexible and easy to use solution for prioritising, managing and executing projects, programs and portfolios and used in $250bn of projects annually.
The acquisition of Aconex has further beefed up Oracle's Construction offering. "As part of a common set of solutions on a shared platform, Aconex brings the ability to have a wide set of tools to manage your project or asset all the way through its different phases," affirms Leigh Jasper, co-founder of Aconex, and its Vice President of Strategy and Operations at Oracle. "These complementary solutions lead the market in terms of what they're able to deliver as a unified package for our customers who are excited to be able to combine the functions of products from Oracle, Aconex and Textura in one suite. We offer a cloud first approach and I believe you can't get a better set of products under one roof anywhere else in the market." More than 16,000 project leaders trust Aconex for visibility, control, reduced risk, and connecting teams for design and construction coordination, project controls, and field management delivering a speedy ROI with software that can be deployed in days.
Jasper believes reacting to continual feedback from customers has been the key to success. "When we started nearly 20 years ago digitising was a completely new way of managing the information load so we educated customers as to how they could use the technology and also learned from them to drive the evolution of these solutions. With the advent of the internet, rather than having information sitting within individual enterprises, we were able to create a common data environment (CDE) where everybody can access the information they need and rely on a single source of truth which drives efficiency gains and reduces risk on any size of project."
Aconex has the capability to control projects with thousands of participants as well as millions of documents, 3D models, BIM coordination, processes and decisions while maintaining insight and control each step of the way. "No matter where you are - in the office, field or trailer - your project is always at your fingertips," adds Jasper. "We've connected more construction and engineering teams than any platform to deliver over a trillion dollars in project value." These projects include the ongoing restoration of London's iconic Battersea Power Station, a huge rail infrastructure development in Qatar and New Zealand's Nga Awa Purua geothermal power station.
Making it a triple threat for Oracle's Construction & Engineering division, Textura were brought into the fold to transform the financial mind set as there were very few solutions on the market able to solve the structural financing issues that have long plagued construction projects in the supply chain. "We offer a billing claims management solution that also covers payments to meet the growing concern in the industry around late payments to contractors," explains Mike Antis, co-founder of Textura and Vice President of Client Services at Oracle Construction & Engineering.
"We enhance visibility in the process and speed it along. We also offer a financing capability which gets money in the hands of the subcontractors much earlier in the process with the goal of improving the working capital position and strengthening business. We're cloud native, collaborative and very high touch from a service perspective. We try to offer value to all parties in the supply chain, not just those who purchase the solution. Our goal is to deliver value to everybody in the ecosystem so the purchaser gets the most value possible through their supply chain." Antis believes the mobile capability of Oracle's suite of solutions - including Textura's Construction Payment Management (CPM) - is putting real time data for informed business decisions in the hands of users. "It's a game changer," he enthuses. "And it's where the industry has really arrived."
With the expansion and transformation of companies like Oracle what will this mean to the development of the construction industry? "What we're seeing is the acceleration of digital transformation," maintains Jasper. "Many firms started this journey with their customers back in the nineties and it's come about by bringing these solutions together into common platforms. It's hard for our customers buying from different vendors to cobble something together... It's really important to digitise and bring tools together in one place - we're connecting those dots and reducing a five-year journey into a matter of months or weeks to achieve implementation."
Oracle's range of solutions are available on a modular basis so companies can start addressing document, payment or scheduling business problems individually and gradually add more options over time as their needs change. Supported by synergies across the business at Oracle, the Construction & Engineering division draws on these in-house alliances to set its offering apart. "The most compelling thing is being able to leverage the Oracle technology to help our construction customers solve not just discrete business problems during the planning, building or operating phase, but also addressing issues like IoT registration," asserts Sicilia. "Visit any job site and you'll encounter drones, sensors, wearables… All of these become end users of the software so the challenge is to be able to marshall, secure, identify and track them. By bolting on our IoT registration cloud to your applications we can do this. Another example of why companies should choose us is our data analytics capability, because construction generates a lot of unstructured data. Being able to dive in and get analytics, from other vendors as well as Oracle solutions with our expandable platform helps customers solve their IoT ecosystem problems."
Oracle is keen to keep innovating and discover new ways to build relationships with customers eager to further their digital journey. We spend a lot of time meeting with clients in conference rooms but it's really not where the folks using our solutions will actually be working," notes Sicilia. "So, we've built a destination where customers can experience a simulation of a real job site to see the value of our solutions and give us real time feedback. We've also expanded the lab to include our technology partners who offer something that make both of our systems stronger. It's been met with great enthusiasm." The Innovation Lab in Deerfield, Illinois enables visitors to interact with leading-edge solutions, including connected devices, autonomous vehicles, drones, augmented reality, visualisation, and artificial intelligence tools presented in collaboration with Oracle partners including Assemble Systems (BIM data wranglers), Bosch tools and Reconstruct (3D timeline tracking). Additionally, the lab demonstrates Oracle Live Experience Cloud, showcasing modern engagement for cross-worksite experiences.
Sicilia reckons the biggest challenges facing the industry are data protection, security, GDPR compliance and, in the US, being prepared for federal projects with FedRAMP certification (Federal Risk and Authorisation Management Program): "The world is getting its head around internet-based applications and security while facing up to the challenges of events like Brexit. Another benefit of this technology being part of Oracle is that we have the horsepower to take on these initiatives and guarantee our customer's data is hosted in specific data centre locations remaining secure. That's the single biggest challenge: How do you add value quickly, get customers up and running, be credible and be compliant? Because the rules are changing on a daily basis."
Projects benefitting from Oracle solutions (with Aconex, Textura and Oracle working side by side) across the Global Business Unit include forty different airports around the world, most recently in Denver. Elsewhere, multi-billion-dollar developments like the F1 track in the Middle East fly the flag for what can be achieved. "We worked on the Singapore Marina," remembers Jasper. "To this day it's still the largest project, from a data point of view, on our platform with 40 million documents. Vast quantities of information are being managed on projects like these. We're working with the largest contractors in the world so customers can be confident in how we scale up alongside the digital transformations they are going through."
Jasper believes those that learn from their data and digitise their businesses to a level where they can gain insights for a competitive advantage will be those that win over the next five to ten years. Sicilia predicts a rise in the number of joint ventures which will be require to meet targets for rebuilding global infrastructures over the next 15-20 years increasing Oracle's adoption: "The cloud is the perfect solution for JVs, because you don't need to worry about who owns the IT infrastructure, where the data sits… Technology will be a great enabler when it comes to increasing productivity and delivering critical infrastructure in an industry which, quite frankly, has struggled with this over a number of years."  Antis agrees: "These generational leaps, moving from manual paper-laden processes to state of the art tech solutions is not only necessary to push the industry forward to keep up with demand but it's also going to help with recruiting new talent. Attracting skilled labour is one of the industry's biggest problems… We've seen a major labour shortage in the space and one of the ways to attract talent is through technology and appealing to those leaving university looking for sexy, forward-thinking industries."