The construction industry: Facing a mental health crisis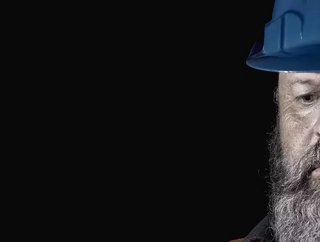 Reports have shown the construction industry is facing a mental health crisis. We take a look at why this is and how to improve awareness in the industry
Data collected by the Office for National Statistics has shown that more than 2,000 construction workers took their own lives in 2017. Other findings from a study conducted by the Glasgow Caledonian University show that the problem is getting worse. From 2017 to 2019, the number of suicides per 100,000 rose from 26 to 29, with people in the construction industry three times more likely to take their own lives in 2019 compared to other industries.
Why is the construction industry experiencing a rise in mental health conditions?
Bill Hill, Chief Executive of the mental health charity Lighthouse Club, says that one reason for the rise in mental health conditions is due to financial pressure. He said that it is a "huge factor" in construction, "causing stress, depression, and anxiety". He added that several self-employed workers are "brilliant tradespeople but don't have the education", which may be helpful in running their business. 
"They win a project, someone pays them a big invoice but they don't put money aside for VAT [and then] the taxman asks for payment so they get finance. It tumbles from there. Sole trader-style business management should be taught at apprenticeship level", Hill said. 
According to Lighthouse Club, the industry is "hugely fragmented" and "difficult to reach over half of the 2.8mn self-employed construction workers. "Some larger companies have done a fantastic job on mental health", Hill says. "But only apply their programmes and workshops to their own staff. Until you get to the huge mass of very capable tradespeople who are getting no input, one of the biggest problems is awareness". 
How can awareness of mental health be improved in the construction industry? 
Chief Executive of the Construction Industry Council, Graham Watts, says that the industry has made positive steps forward on mental wellbeing but that "it is still not doing nearly enough" to support staff in this area. 
Looking at how awareness of mental health can be improved in the industry today, Watts said: "Today, I would hope it is easier to be more open about mental health. I'm impressed by the leadership that is being shown by some companies – for example, Tideway, where Chief Executive Andy Mitchell has 'mental health first aider' immediately after his email sign-off – but it is still only being exhibited by the best of the best".
Lighthouse club has also launched a campaign for construction workers to raise more awareness of mental health in the industry. Named "Help Inside the Hard Hat", the campaign makes all workers aware of the services that Lighthouse Club offers, "regardless of employment status", the charity says. Lighthouse Club is taking particular care to encourage contractors to put up posters on sites and ensure that they reach all workers, including the self-employed. 
The charity also has a free app that allows workers to access mental health information and resources. Lighthouse Club is also improving the availability of information by working with partners such as the Safer Highways charity and Glasgow Caledonian University. But the charity is working on improving the understanding and destigmatisation of mental health in the industry one step at a time. Hill said: "The first thing is suicides," says Hill. "That is the number one benchmark of all the work we are doing – are we reducing suicides in the industry?". 
If you are a construction worker - or someone you know is and you need support, you can call the Lighthouse Club helpline on 0345 605 1956.